"They'll play a Ghostly Game with danger & love."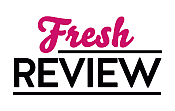 Reviewed by Kim Roller
Posted May 22, 2023

Fantasy Urban | Romance Paranormal | Romance Military
Gideon "Eagle" Carpenter is one of an elite group of soldiers dealing with urban warfare situations. His special skills keep him and the rest of his GhostWalker team safe. Gideon is healing from the last mission but when a distant laugh invades his meditation he'll find danger in the form of a stranger. Laurel "Rory" Chappel has no memory of her past. Since she has no family, she's been able to travel to any place that she wanted to go. She landed in San Francisco and is enjoying living and working as a bartender. Rory is about to find herself and her new friends caught up in a situation that only a GhostWalker can get them out of...
Christine Feehan's most recent book in her GhostWalker series heads back to Team One with GHOSTLY GAME. Laurel "Rory" Chappel has no memory of her past and no family so she's traveled and lived wherever she's wanted to. She will find herself wanting to stay in San Francisco but having the urge to move on. Rory will find betrayal and trust are going to be hard to overcome. Gideon "Eagle" Carpenter will find a woman he has a hard time resisting and a connection that he can't shake. He's a GhostWalker and a super-secret urban soldier. His past is dark and violent and his teammates and their spouses are the only family he has. Gideon will do anything to protect them all.
GHOSTLY GAME returns to the Team One member of the GhostWalkers who live in San Francisco and concentrate on a healing member of the team. A laugh takes away his pain from his past and healing so he wants to find the source. A woman with no past whose nightmares and health issues keep her on constant vigil. These two have a connection neither can deny but will that be enough for a life together?
Danger, betrayal, discovery, and passion move the story forward and keep the two main characters connected to each other. Feehan keeps the reader wondering if Rory is actually the GhostWalker everyone thinks and if she can forgive and accept who she really is. Gideon will have to decide if he can still protect the family he has or leave them for the woman that he can't live without. GHOSTLY GAME is a must-read for Christine Feehan fans who love the GhostWalker series or any other series of her books, as well as paranormal romance readers. This reader is already looking forward to the next GhostWalker book and whichever series Ms. Feehan releases next.
SUMMARY
It's fight or flight in this sultry, suspenseful GhostWalker novel from #1 New York Times bestselling author Christine Feehan.

Gideon "Eagle" Carpenter is used to rolling with the punches life has thrown at him. It's the only thing that's kept him alive. He and his team of GhostWalkers have seen and experienced it all. He does his best to live with all the sins written on his soul. Then he hears the laughter of a woman with the ability to erase - even for a few previous moments - the darkness of his past.

Laurel "Rory" Chappel has always been a nomad. She's accustomed to taking care of herself, despite the physical challenges she lives with. She thinks she's too weak to find real love, but that doesn't stop her interest in Gideon from turning into a full-on addiction. He's all rough edges and danger contrasted with a tenderness that makes her feel safe. Still, after a life spent in motion, she's not sure she knows how to stay in one place.

Gideon hopes he can persuade Rory to take a chance on him with every electric touch. But soon, life conspires against him, forcing the GhostWalker to risk everything to protect the woman he loves....
---
What do you think about this review?
Comments
No comments posted.

Registered users may leave comments.
Log in or register now!