"Charming and endearing... The must-read book of the summer!"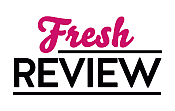 Reviewed by Sandra Wurman
Posted May 17, 2023

Small Town | Women's Fiction Contemporary | Romance Small Town
Everyone has a past. It shapes and colors them, differently for each but then that is what makes them individuals. All the characters in Lori Foster's charming and endearing new novel THE LITTLE FLOWER SHOP are very much like the flowers in a garden if you think about it as an analogy. Some require special care. All need nourishment. Each adds something special to a flower arrangement or bouquet.
As a long-time fan of anything written by Lori Foster, I was not surprised by the almost immediate draw and connection I felt with the characters she created for THE LITTLE FLOWER SHOP. Each member of the book's exceptional cast has a significant role. The central character is Emily aka The Flower Lady who is the owner of a flower shop in a town with a very strange name Cemetery.
THE LITTLE FLOWER SHOP is the second book in the Indiana Summers series which began with THE HONEYMOON COTTAGE. Not to worry if you missed the first, and it is an equally amazing read. When I look at the vast list of books written by Lori Foster I am amazed at how many I have read. She is creative and her works vary from tough guys, sassy incredible women, friendships, family dramas and joys, and many more, which is why her fan base is so huge.
THE LITTLE FLOWER SHOP is a love story. Everyone in Cemetery loves Emily; there is a quality about her that reaches out and touches anyone who meets her. The problem is that Emily still sees herself in the eyes of her ex. He was verbally abusive to this lovely woman who unfortunately has held onto his words describing her. After many years Emily is beginning to think she needs some changes to her life. She has her beloved aunt and uncle, wait till you meet them. She has a cadre of folk that think very highly of her although she doesn't truly recognize that. And then there is Saul.
Saul only has eyes for Emily and for a long time, he has remained in the background. But he is ratcheting up his game which means he is going after what he wants and that is Emily. He is fairly certain the attraction is mutual but that is hard to prove.
Emily has decided she needs a list. A list of needed improvements to her rather mundane, lonely life. Some items are simple, others need more guts. Getting a dog, being more social, updating her wardrobe, and letting her hair down – literally. Readers get to watch the transformation of Emily, which is not a speedy event. It is a slow and steady change that is worth the wait.
THE LITTLE FLOWER SHOP should be on everyone's must-read for this summer. A lovely book to sit back and smile at while reading it. So many wondrous characters, too numerous to mention. Every page is filled with insight, hope, faith, and love. Lori Foster hit one out of the ballpark with THE LITTLE FLOWER SHOP.
SUMMARY
How did her love life become a community affair?

Since her divorce, Emily Lucretia - affectionately known as the flower lady to the people of Cemetery, Indiana - has been focused on her flower shop and taking care of her aging aunt and uncle. Her love life is hardly the centerpiece of her busy days.

Saul Culver, the town's favorite bachelor and owner of the local barbecue joint, has been interested in Emily for a while. But as much as Emily knows about flowers, she can be a little oblivious to her own appeal. Saul is determined to show her just how special she is.

Saul isn't the only one trying to get Emily out of her shell. Well-meaning locals have started tagging photos of Emily with #theflowerlady on social media—and now the entire town is involved in finding her Mr. Right. Saul won't give up easily. He's finally caught her attention, and he's determined to convince Emily - and the town - that this is the real deal and not just some passing trend.
---
What do you think about this review?
Comments
No comments posted.

Registered users may leave comments.
Log in or register now!