"An extremely clever and suspenseful book."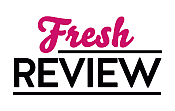 Reviewed by Debbie Devita
Posted May 11, 2023

Mickey is a daughter of a retired police officer who also worked in different fields of police work. Now as a single mother of 2 young children, she works at home tracking stolen assets. Her life took a turn for the worse when she took the call of a woman who identified herself as a co-worker requesting that she go to a house to take pictures of assets. What she finds is a dead body with a clue. Now that the police have shown up to deal with the body, Micky can leave, but she's drawn into the investigation by the caller who plays cat and mouse with her and her sick sense of right and wrong.
SIMPLY LIES by David Balducci is an extremely clever and suspenseful book. At one point, I found myself questioning exactly how things are going to play out, and what the ending would look like. I enjoyed the plot, which is quite complex, twisty, and sometimes hard to follow. There are segments and mentions of cryptocurrency and NFTs which I found were well explained for someone who knows nothing about the topic. The one thing I enjoyed the most was the dynamic between the two leads, Mickey and the mysterious caller, and how their relationship develops. They met and talk through telephone calls, but as the plot goes forward, attitudes shift and evolve, and you get to see how these characters will end up. Will they work together or will they be foes?
David Balducci is a staple in the thriller/suspense novel world. I've read many of his books but still have more left. I find his novels enticing, well-written, and usually unputdownable.
SUMMARY
From the #1 New York Times bestselling author of The 6:20 Man comes a twisting new psychological thriller in which two women—one a former detective, the other a dangerous con artist—go head-to-head in an electrifying game of cat and mouse.

Mickey Gibson, single mother and former detective, leads a hectic life similar to that of many moms: juggling the demands of her two small children with the tasks of her job working remotely for ProEye, a global investigation company that hunts down wealthy tax and credit cheats.
When Mickey gets a call from a colleague named Arlene Robinson, she thinks nothing of Arlene's unusual request for her to go inventory the vacant home of an arms dealer who cheated ProEye's clients and fled. That is, until she arrives at the mansion to discover a dead body in a secret room—and that nothing is as it seems.
Not only does the arms dealer not exist but the murder victim turns out to be Harry Langhorne, a man with mob ties who used to be in Witness Protection. What's more, no one named Arlene Robinson works at ProEye.
In the blink of an eye, Gibson has become a prime suspect in a murder investigation—and now her job is also on the line until she proves that she was set up. Before long, Gibson is locked in a battle of wits with a brilliant woman with no name, a hidden past, and unknown motives—whose end game is as mysterious as it is deadly.
---
What do you think about this review?
Comments
No comments posted.

Registered users may leave comments.
Log in or register now!