"She gets hashtagged and finds romance"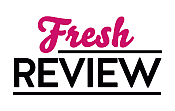 Reviewed by Annetta Sweetko
Posted May 10, 2023

Small Town | Women's Fiction Contemporary | Romance Small Town
Author Lori Foster takes her fans back to the small town of Cemetery, Indiana, and the fun, sassy, strange, and intriguing people who live there. Now the townspeople have their sights set on the owner of THE LITTLE FLOWER SHOP... It's time to find Emily Lucretia a happily ever after, whether she wants it or not.
Emily is settled to life as the flower lady, focusing on the flower shop and her aunt and uncle who helped her learn and love flowers and plants. Unfortunately, her knowledge of men has a certain man scratching his head about how to get her attention.
Saul Culver is the owner of the local barbecue place and has been interested in Emily for a while. Just when he is ready to make his move his crazy town makes one for him--or is it against him? Someone is tagging Emily with #theflowerlady on social media. With every move she makes there are pictures, leaving the quiet Emily a bit shell-shocked. Saul steps in and gets her attention, but can he make this lady see that she is the perfect flower lady for him?
THE LITTLE FLOWER SHOP is a warm, hilarious read by Ms. Foster that falls in the same world as her previous book, THE HONEYMOON COTTAGE. Kathleen the mannequin shows up here and there as she did before, but the most fun is Miss Betty Cemetery, the great-granddaughter of the town's founder. We learn more about this elderly lady and just how un-proper she can be.
Emily and Saul are amazingly well suited and even when a surprise in the form of a teenage boy joins Saul's life. Emily is right there supporting him and the newcomer into their world. The romance is perfectly written, but for the fun mark, it is the townspeople who make this book. They are a lively, nosy yet supportive bunch. It's the type of town everyone wants to live in, even for just a little while.
If you want a feel-good read that will touch your heart (as well as kick it up a notch), make you smile, and laugh out loud, then I highly recommend THE LITTLE FLOWER SHOP!
SUMMARY
How did her love life become a community affair?

Since her divorce, Emily Lucretia - affectionately known as the flower lady to the people of Cemetery, Indiana - has been focused on her flower shop and taking care of her aging aunt and uncle. Her love life is hardly the centerpiece of her busy days.

Saul Culver, the town's favorite bachelor and owner of the local barbecue joint, has been interested in Emily for a while. But as much as Emily knows about flowers, she can be a little oblivious to her own appeal. Saul is determined to show her just how special she is.

Saul isn't the only one trying to get Emily out of her shell. Well-meaning locals have started tagging photos of Emily with #theflowerlady on social media—and now the entire town is involved in finding her Mr. Right. Saul won't give up easily. He's finally caught her attention, and he's determined to convince Emily - and the town - that this is the real deal and not just some passing trend.
---
What do you think about this review?
Comments
No comments posted.

Registered users may leave comments.
Log in or register now!