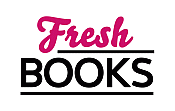 Great Summer reading - June releases
"Magic and love bring them together!"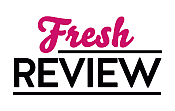 Reviewed by Annetta Sweetko
Posted April 13, 2023

Readers are taken back to Skye Island where so much magic and so many secrets are everyday life. Bronwyn Stewart is a Druid who has used blood magic to protect herself and her family, thus becoming a drough--someone who is considered evil in the eyes of other druids. Elias MacLean had fled Skye amid scandal and eventually joins the Knights. Their job is to protect druids and magic users from themselves and from others. He only returns to help protect his sisters and clear his name. The last thing he expects is to find Bronwyn. But together they begin the journey of the heart that neither of them foresees.
SHOULDER THE SKYE is a well-written, fun read, but be warned if you want a light-hearted romance, this is not it. Though there are a number of moments when Elias' fellow Knights lighten the mood as we get to know them better. There is darkness and sinister goings-on and a number of twists and turns that will keep you glued to the pages.
SHOULDER THE SKYE is pure entertainment, danger, and pleasure that author Donna Grant weaves for her fans. Ms. Grant is excellent at telling stories, building tension, and holding it while you try to catch your breath and maybe try to get ahead of the moment. That won't happen, by the way, but you can try. I recommend this book but I also suggest you read IRON EMBER, the first of this author's Skye Druid series. It is not necessary to understand the events in this book but after reading SHOULDER THE SKYE, you will want to get your hands on that one too!
SUMMARY
In her sexiest Skye Druid novel yet, New York Times and USA Today bestselling author Donna Grant weaves an intricate tapestry of magic, secrecy, and ultimate desire.

Passion will test the boundaries of life and death.

Bronwyn Stewart knows heartache. Death and danger have haunted her every step, but she's prepared for what's hunting her. Or as prepared as she can be. There's only one outcome—and she's ready for it. But a wickedly handsome Druid from her past returns and refuses to let her face the oncoming battle alone. He stirs something long buried within her. For the first time in years, a spark ignites within her that soon turns into a blaze that can't be extinguished.

Forced to leave his beloved isle years ago to protect his family, Elias MacLean fears he'll never see his home again. But Fate has other ideas. When a mission leads him back to Skye to investigate a rash of Druid murders, he finds another mystery to unravel—that of a gorgeous, reclusive drough. With foes lurking around every corner and an undeniable hunger that grows with every kiss, Elias risks it all for the woman he's fallen for. Together they unleash an all-consuming passion that won't be denied.
---
What do you think about this review?
Comments
No comments posted.

Registered users may leave comments.
Log in or register now!