"A wonderful story about two sisters learning to trust each other again..."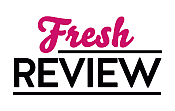 Reviewed by Kim Roller
Posted April 5, 2023

Finley McGowan is guardian to her niece. Her sister is an alcoholic and ruined her life years ago. Finely is about to figure out that maybe forgiveness should be the answer to her life. Sloane McGowan is a recovering alcoholic. She's been apologizing for past mistakes since getting out of prison. Sloane may just need to figure out that a relapse is the best thing to happen to her. These sisters will have to learn that happiness in their lives may just depend on accepting each other.
Susan Mallery's newest standalone book THE SISTER EFFECT, s a story of forgiveness, finding happiness as well as trying to deal with your issues along with that of family. The two McGowan sisters will need to figure out how to get the closeness back that they once had. The men in their lives might be what is needed to help them find their individual and complicated relationship issues.
Anger, forgiveness, understanding, and communication are the main reasons that these family members will need to learn to trust. The McGowan sisters will deal with lies, men, and family while trying to keep things together for the youngest of them all and learn to trust again. THE SISTER EFFECT is a look into the relationship between two sisters taking different paths and how one being an alcoholic takes on the whole family and the love they have to see their daughter/niece succeed and be happy. Their aging grandfather also has secrets that come to a head. Susan Mallery has the reader cheering for the sisters to find their way back to each other and to find ways to start healing.
THE SISTER EFFECT is a must-read for Mallery fans. This reader was engaged with these characters' lives and hoping that love, forgiveness, and trust as well as finding someone that has your back no matter the situation. A wonderful story and as always very well written by a popular author and a favorite of this reader.
SUMMARY
Beloved bestselling author Susan Mallery brings readers an emotional, witty, and heartfelt story that explores the nuances of a broken family's complex emotions as they strive to become whole in this uplifting story of human frailty and resilience.

Finley McGowan is determined that the niece she's raising will always feel loved and wanted. Unlike how she felt after her mom left to pursue a dream of stardom, and when the grandfather who was left to raise them abandoned her and her sister, Sloane, when they needed him most. Finley reacted to her chaotic childhood by walking the straight and narrow—nose down, work hard, follow the rules.

Sloane went the other way.

Now Sloane is back, as beautiful and as damaged as ever…and she wants a relationship with her daughter. She says she's changed, but Finley's heart has been burned once too often for her to trust easily. But is her reluctance to forgive really about Sloane or worry over losing what she loves the most? With the help of a man who knows all too well how messy families can be, Finley will learn there's joy in surrendering and peace in letting go.
---
What do you think about this review?
Comments
No comments posted.

Registered users may leave comments.
Log in or register now!