"Kudos to Susan Mallery for an amazing family drama"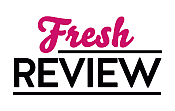 Reviewed by Sandra Wurman
Posted March 7, 2023

Just say the name Susan Mallery and visions of literary entertainment pop into my brain. She's a master of dialogue and I can't help laughing out loud at some of the audacious conversations her characters have that then segue into emotional conversations where deep-down angst is the catalyst. Susan Mallery does interpersonal relationships better than almost any writer. THE SISTER EFFECT is another example of this author's mastery.
Life sometimes gives us apples and other times lemons. How we react and regroup after a sour moment is important to our psyche. After the anger passes how do we move on and somehow forgive? Is that even possible? The folks in THE SISTER EFFECT experienced events that made them question their vulnerability and ability to make good choices. We learn that each tolerated their angst in very different ways.
Sloane and her sister Finley are trying to work together to bring normalcy to the life of Aubrey, Sloane's eight-year-old daughter. Sloane is approaching one year of sobriety. Having spent time in jail, Sloane's life slowly edges toward a new normal, but each day is a struggle. Finley, as the court-appointed guardian, protects Aubrey, limiting the time between mother and child. The discussions about alcoholism are frank, honest, and blunt. Through Sloane, we get quite an enlightened view of this disease.
Finley doesn't have much of a social life. She is devoted to Aubrey, lives with her mother Molly, and now her grandfather will be joining them. All in all, how much chaos can one household manage? Additionally, Finley flips houses to help her move toward her dream of a real home. For years she basically raised Aubrey and they have a solid relationship. Any angst for Finley is her worry about Aubrey and Sloane's future. Sloane's sobriety is fragile and Aubrey is a bright happy little girl with a wondrous love, and Finley wants to make sure that stays intact.
Molly, Finley, and Sloan hadn't experienced much good parenting. Molly had dreams of being an actress, following that dream until it shriveled and died and relying on her father to raise the girls. Then that relationship died a harsh death. Grandpa was a vindictive man and Molly--and her daughters--paid a price.
In THE SISTER EFFECT, we have a bird's eye view of how people can adapt and hopefully change along the way into confident, secure folk. Which is hard work, especially when you have no real support team. As I have come to expect with anything by Susan Mallery, this novel has some of the best conversations I have read. She paints a realistic picture of a chaotic family that needs time and support to make it through yet another trying time. With her engaging dialogue, Susan Mallery helps us identify with her characters and feel their anxiety and pain. But at the same time, she incorporates the promise of a hopefully happier, well-adjusted future for all of them, including the wonderful cast of supporting characters.
THE SISTER EFFECT grabs your heart right from the start and holds on for the entire journey with this family. It's not what she says but how she says it. That's the Susan Mallery effect, loud and clear in her newest prize, THE SISTER EFFECT.
SUMMARY
Beloved bestselling author Susan Mallery brings readers an emotional, witty, and heartfelt story that explores the nuances of a broken family's complex emotions as they strive to become whole in this uplifting story of human frailty and resilience.

Finley McGowan is determined that the niece she's raising will always feel loved and wanted. Unlike how she felt after her mom left to pursue a dream of stardom, and when the grandfather who was left to raise them abandoned her and her sister, Sloane, when they needed him most. Finley reacted to her chaotic childhood by walking the straight and narrow—nose down, work hard, follow the rules.

Sloane went the other way.

Now Sloane is back, as beautiful and as damaged as ever…and she wants a relationship with her daughter. She says she's changed, but Finley's heart has been burned once too often for her to trust easily. But is her reluctance to forgive really about Sloane or worry over losing what she loves the most? With the help of a man who knows all too well how messy families can be, Finley will learn there's joy in surrendering and peace in letting go.
---
What do you think about this review?
Comments
No comments posted.

Registered users may leave comments.
Log in or register now!