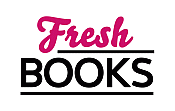 Sprouting great new books in April
"Feminist detective and her partner must uncover a tricky killer"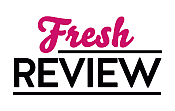 Reviewed by Make Kay
Posted March 7, 2023

Deanna Raybourn employs her delightful wit and feminist leanings in book 8 of the Veronica Speedwell series in A SINISTER REVENGE.
Veronica Speedwell is a lepidopterist or a butterfly capturer. She's intrepid and liberated in her Victorian timeline, adventuring all around the world in pursuit of her collecting. She's also a very liberated woman, which is where her co-sleuth and sometimes-lover Stoker comes in. The delicious Stoker Templeton-Vane is an aristocrat and natural historian, whose favorite pastime is taxidermy. It's a wonder Veronica or Stoker get any work of their own done, given how often they are pulled into solving mysteries!

While this could be read as a standalone, the reader will have a much more nuanced appreciation of current events with the backstory in mind.
Stoker hied himself off into the hinterlands of Bavaria at the end of AN IMPOSSIBLE IMPOSTER due to discord between the couple. Veronica has thus been leading a glumly celibate life while Stoker has been avoiding her. But Stoker's brother, Lord Tiberius Templeton-Vane, unites the two at his ancestral home to assist him in ferreting out a murderer. Tiberius has received an anonymous death threat in revenge for the death of a young man named Lorenzo many years ago at a gathering at Tiberius's home. Concerningly, several other men who were present at the time have been killed recently, perhaps in revenge as well. Tiberius pleads with Veronica and Stoker to help him determine if Lorenzo's death was an accident, and who is targeting the remaining men of the house party now, decades later. There are plenty of red herrings and lots of fun machinations to sort through, and Raybourn keeps me guessing.
While the mystery is engaging, the best part of A SINISTER REVENGE to me is the characters. Veronica Speedwell is a fabulous character! She is witty and highly intelligent as well as headstrong and finds herself in all kinds of crazy scrapes, but she's capable enough to navigate them, sometimes with the help of her laconic and highly competent partner Stoker. The two of them are so fun, arguing and sparking off each other, along with goading each other in their sleuthing endeavors.
The dearth of interactions between Stoker and Veronica is frustrating at the beginning of the book, but fortunately, the duo pairs back up to investigate the growing number of suspicious deaths in Tiberius' group of friends. Raybourn gives us plenty of historical detail, witty conversations, and scrumptious danger. Veronica Speedwell continues to delight and captivate in Raybourn's historical mystery
A SINISTER REVENGE.
SUMMARY
Veronica must find and stop a devious killer when a group of old friends is targeted for death in this new adventure from the New York Times bestselling and Edgar Award–nominated author Deanna Raybourn.

Veronica's natural-historian beau, Stoker, has been away in Bavaria for months and their relationship is at an impasse. But when Veronica shows up before him with his brother, Tiberius, Lord Templeton-Vane, he is lured back home by an intriguing job offer: preparing an iguanodon for a very special dinner party.

Tiberius has received a cryptic message—along with the obituaries of two recently deceased members of his old group of friends, the Seven Sinners—that he too should get his affairs in order. Realizing he is in grave danger but not knowing why, he plans a reunion party for the remaining Sinners at his family estate to lure the killer out while Veronica and Stoker investigate.

As the guests arrive and settle in, the evening's events turn deadly. More clues come to light, leading Veronica, Stoker, and Tiberius to uncover a shared past among the Sinners that has led to the fatal present. But the truth might be far more sinister than what they were prepared for.
---
What do you think about this review?
Comments
No comments posted.

Registered users may leave comments.
Log in or register now!