"Can they defeat evil with their music?"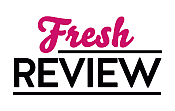 Reviewed by Annetta Sweetko
Posted March 1, 2023

Among angels and demons stands people like Owen and the family he has made, musicians who hear a HARMONY OF LIES; people like himself that include a love he didn't expect. Alice had been imprisoned as a young girl for the things she can do, but now that she is free, she has returned home to the family she thought was lost forever. But can she stay with them and pretend she is still the same normal child--a child she never really was --when the family of her heart and the lover she has found have to leave? Owen must go to San Francisco and leave Alice behind, but he soon believes he has to regain what he lost to win this battle against evil.
If you read HARMONY OF FIRE, then you have already been introduced to the amazing characters in HARMONY OF LIES. The second book in Brian Feehan's Alice & Owen series follows the first and leads readers into another mystical, musical, and mysterious world.
The story begins with Owen being a little tough on young Daphne and though she is angered that he would send her away, we learn that he only wants what is best for her and that she needs to fight for her place to be a part of their dangerous lives. Alice wants to stay with her family, but how can she when Owen leaves and she can't convince them that she is no longer that little girl they lost?
This is a world that holds many secrets, much good and just as much evil, HARMONY OF LIES is an epic fantasy that gives you danger, intrigue, and love. Especially the love of different types of family--of the heart, of blood, and of strangers who come to help when needed. When brutal deaths come to the city, the band knows they are there to stop the evil and it takes all of them plus some that Owen had not expected to come to their aid.
A fantastic read that will have you enthralled from beginning to end.
SUMMARY
Danger threatens to shatter the hope for a new beginning in a world of angels and demons in this explosive paranormal romance by author Brian Feehan, son of legendary #1 New York Times bestselling author Christine Feehan.

After being forced away for seventeen years, Alice is finally home. But home isn't what she thought it would be, and every day the secrets she holds from her parents grow with weight. But how do you tell your mother and father that you're not normal? That the world is a far more dangerous place than they have ever known and you are anything but the small, innocent child that was torn from their arms all those years ago?

Owen can't say goodbye, and Alice can't hold on to him tightly enough as the pressures of danger and obligation grow stronger and stronger. With a broken heart, Owen is headed to San Francisco with his crew of musicians. But the Golden City is filled with history and secrets, and brutal deaths are just lying in wait for Owen and his people. To survive these trials and this city, Owen will need everything he has—even the broken parts he gave to Alice—to have any hope of doing the impossible one more time.
---
What do you think about this review?
Comments
No comments posted.

Registered users may leave comments.
Log in or register now!