"Nice story continuing the saga of the Calder family"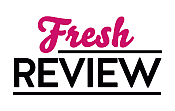 Reviewed by Sandra Wurman
Posted February 28, 2023

Once again, we are treated to a book that is a collaborative effort by the husband and daughter of Janet Dailey. I am an admitted Janet Dailey junky and have always loved her books about the Calder family and friends. There seem to be quite a few untold stories left in her arsenal and her family has decided to freshen them up, and make them more current when appropriate.
A CALDER AT HEART takes place in the 1900s. Men are returning home from fighting in a war, some with great scars and physical limitations. But there were also women that held roles in this war. Nurses were at battle sites and nursing sites were an easy target. A CALDER AT HEART brings home two survivors of that war to Blue Moon, Montana.
Logan and Kristin are those two survivors. They both have family in Blue Moon, so when they needed a place to settle and hopefully find some peace, they headed to the only place they had called home. Blue Moon is your typical small ranching town with little conveniences and built around hard-working folk. Logan is part of the Calder family which has flourished in this town with a sprawling ranch. Webb Calder runs that ranch and has his eyes set on attaining even more land. Land with water rights. Water is a very valuable commodity in this ranching town.
Kristin is part of the Dollarhide family. The two families have seen their share of range wars and their connection is fragile, to say the least. Kristin is a military-trained doctor and knows how to care for soldiers. When faced with an injured Logan she doesn't hesitate to help. Last names don't count when it comes to medical care. But the fact that she was nursing a family enemy didn't go unnoticed.
Interesting to note that neither of these two had been part of the conflict between their families. They were away from the ranches and involved in something way bigger than a range war. But they realized that the peace between their families was tenuous.
It seems that two men have their eyes set on Kristin which also muddies the water toward peace in Blue Moon. There is a liquor smuggling operation that has centered its delivery operation right smack on shared land holdings putting several lives in danger. The cast of characters is too numerous to mention, but each holds an important role in the ultimate outcome. A CALDER AT HEART centers on the strength and loyalty of family. Some will obviously need some work while others may be shattered beyond repair. Hopefully, love will conquer evil.
I think Janet Dailey would be proud of how A CALDER AT HEART was written and published. Fans of Janet Dailey and readers who like westerns will certainly enjoy this tale, especially with the Calder family front and center.
SUMMARY
America's frontier comes to vivid life in this inspiring saga of love, hope and endurance in 1919 Montana, as the end of the Great War, the looming start of Prohibition, and reignited rivalries put the town of Blue Moon on the brink of a seismic shift. Perfect for fans of Yellowstone and Dr. Quinn, Medicine Woman, Janet Dailey blends a Romeo & Juliet romance with all the intense drama, historical detail, and grand sweep of her original New York Times bestselling Calder series.

Battle-scarred and emotionally ravaged by the loss of his wife and children to Spanish flu, former US Army Major Logan Hunter heads to Blue Moon to salvage whatever peace he can near the only family he has left. Not only does the Calder clan embrace him, but patriarch Webb Calder helps Logan secure a prime piece of ranching property. Yet settling into his new home is fraught with challenges, especially since Logan's land borders the rival Dollarhide spread, stoking the battle between the families anew and pitting Logan against an adversary who stirs him like no other . . .

From her first encounter with Logan Hunter, Dr. Kristin Dollarhide feels an instant connection to the sorrow in his beautiful eyes. As a former military MD, Kristin is no stranger to the devastating effects the war has left on hearts and minds—including her own. Despite her instinct to steer clear, Kristin is powerfully drawn to the handsome widower. Until the raging conflict takes a tragic turn, threatening all hope for their future . . .
---
What do you think about this review?
Comments
No comments posted.

Registered users may leave comments.
Log in or register now!