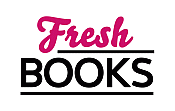 Spring for these books in March
"Maple syrup and Irish coffee combine in these mysteries set in Maine"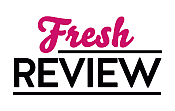 Reviewed by Clare O'Beara
Posted February 23, 2023

Mystery Anthology | Mystery Cozy
The Lucy Stone Mysteries by Leslie Meier provide the title story for this anthology set around a St. Patrick's Day theme. IRISH COFFEE MURDER is a well-written, interesting story of a reporter in Tinker's Cove, New England, whose local paper doesn't replace the heating in her office, so the cold weather encourages her to get out interviewing somewhere that might be warmer. Lucy covers a day-long series of Irish dancing competitions for young ladies, turning up a hotbed of rivalry and envy. Who knew? When a contestant's mother tragically dies, Lucy suspects murder. Irish coffee drinking may be confined to the adults in the tale, but the parents are behaving no better than the high-school kids.
Bar Harbor in Maine is the location for DEATH OF A IRISH COFFEE DRINKER by Lee Hollis, with one of the Hayley Powell Food & Cocktail Mysteries. I found this the least interesting of the three tales, but anyone who is a fan of that series will be keen to keep up with Hayley. A personality returning to the town he left years previously, seems to have forgotten everyone he left behind. They have not forgotten him, and some harbour resentment. After each chapter, there's a diary entry from the sleuth which is unrelated to the sleuthing, and a recipe. I feel leaving this content to the end would work better, as this format slows down the story. As the title indicates, this is the mystery in which the copious servings of hot coffee laden with whiskey and whipped cream prove fatal. I'm interested that in Maine, maple syrup, and not brown sugar, is added. Must give that a try.
Busman's Harbor is another cheery town coming through a long winter in PERKED UP. Power cuts leave everyone falling back on older forms of lighting and entertainment. Hot Irish coffee is served by sleuth Julia Snowden and her mother Jacqueline to warm the frequent arrivals, and a ghost story--which turns out to be a cold case--is shared by senior Captain George. The case's progress through different tellers, each introducing new evidence, reminds me of the Canterbury Tales. Barbara Ross found a splendid format for her characters from the long-running series, the Maine Clambake Mysteries.
IRISH COFFEE MURDER is a fun and intelligent collection, with enough new characters to occupy fans of each series, and local colour--especially in the form of the weather, recipes, and maple syrup. What more do you need? Pick a favourite, or two. Enjoy with hot coffee, Irish or not.
SUMMARY
You don't need to be Irish to enjoy St. Patrick's Day in Maine, where the chilly March weather offers the perfect excuse to curl up with an Irish coffee. But someone may have spiked this year's brew with
murder . . .

IRISH COFFEE MURDER by LESLIE MEIER
Part-time reporter Lucy Stone is writing a piece for the Courier about four Irish step dancing students from Tinker's Cove on the cusp of making it big. But the story becomes headline news for all the wrong reasons when one girl's mother is found dead in her bathtub. Did a stage mom take rivalry too far, or is some other motive at play?

DEATH OF AN IRISH COFFEE DRINKER by LEE HOLLIS
As owner of Bar Harbor's hottest new restaurant, Hayley Powell offers to cater the after-party for popular comedian Jefferson O'Keefe, who's playing his old hometown for St. Patrick's Day. But it's no laughing matter when Jefferson keels over after gulping down his post-show Irish coffee, leaving Hayley to figure out who decided this joker had gone too far . . .

PERKED UP by BARBARA ROSS
It's a snowy St. Patrick's Day in Busman's Harbor. But when the power goes out, what better way for Julia Snowden to spend the evening than sharing local ghost stories—and Irish coffees—with friends and family? By the time the lights come back, they might even have solved the coldest case in town . . .
---
What do you think about this review?
Comments
No comments posted.

Registered users may leave comments.
Log in or register now!