"Just when she needs him - he is there!"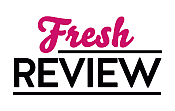 Reviewed by Annetta Sweetko
Posted January 24, 2023

Kir "Master" Vasiliev is burned out and doesn't really care about himself, he only holds on for the family. The Torpedo Ink Motorcycle Club is all he has left. Each time he takes care of business he loses a little more of himself until a rescue leads him down a RECOVERY ROAD, one he never expected to be on.
Ambrielle Moore works with people and their investments. Ambrie won't settle; she wants all life can give her and she is willing to wait for it. But when an evil man kills her parents in front of her and tries to force her to marry him--all for money--she will do anything for revenge. Even marry a perfect stranger who comes to her rescue and promises to teach her everything she needs to know to get retaliation. Thus begins the marriage of two people who have lost everything only to find exactly what they need: each other.
RECOVERY ROAD is the best book in Christine Feehan's Torpedo Ink series so far. They are all amazing but Master and Ambrie's story is the most gut-wrenching of them all. These are two people whose lives were nearly destroyed by greed and the avarice of other people, only to find someone who understands them and has their back. Ambrie is a fighter, and though she has some training (her folks were in the military) she knows she will need more and Master is the person to help her. In turn, she gives him something he thought was long gone: his humanity and his heart began beating once again. Master has gone into prisons to serve the club by removing enemies, but no one realizes that because he does this so often a piece of him goes missing every time. He feels he isn't worthy of being a club member or they would have cleared his record like they did everyone else's.
The action in RECOVERY ROAD is intense right from the start, but there is also a lot of humor, tender moments, and time to get to know more about the other members of the club and townspeople. Czar, Blythe, and their little Jimmy were in Hannah Drake Harrington's tea house, "The Floating Hat." Knowing this boy's background you will be near tears as they visit. The band plays--and plays a trick on the good deputy that will have you laughing as you imagine the scene. You will also applaud Ambrie when she stands up to Czar to correct an assumption that Master believes about himself.
At its core, RECOVERY ROAD is an amazing romance where two people find themselves just where they should be. In each other's arms! Fantastic job, Ms. Feehan, keep your writing wizardry coming for our enjoyment - we can't do without it!
SUMMARY
A broken man finds a woman worth living for in the new novel in #1 New York Times bestselling author Christine Feehan's Torpedo Ink motorcycle club series.

Kir "Master" Vasiliev doesn't care whether he lives or dies. He's a burnt-out shell with no one and nothing but his club. Whatever Torpedo Ink needs, Master will put himself in harm's way time after time. If he doesn't make it back, he's certain everyone will move on just fine.

Investment banker Ambrielle Moore knows her own mind, and she's not willing to settle for anyone. So when a second-rate gangster and his thugs try to coerce her into marriage - and giving up all of her family's money - she's having none of it. Until they turn to cold-blooded murder.

Grieving and enraged, Ambrie is ready to go scorched earth on her captors when Master shows up anticipating a damsel in distress. But Ambrie is nothing like he expected, and everything he never knew he desired....
---
What do you think about this review?
Comments
No comments posted.

Registered users may leave comments.
Log in or register now!