"Great addition to this family-centric cowboy romance series."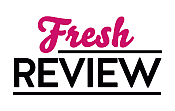 Reviewed by Sandra Wurman
Posted January 24, 2023

The third book in Maisey Yates's Carson's of Lone Rock series, ONE NIGHT RANCHER revolves around this family that has seen its share of triumphs, sorry, and joy. Having read both of the first installments I of course latched onto the newest one. Maisey Yates has managed to keep me rather enthralled by the adventures and misadventures of this raucous loving family. A bunch of rugged cowboys that spent a large amount of time involved with things rodeo. Their father is now at the helm of the rodeo community. Even their youngest sibling, a sister, has the rodeo in her heart.
ONE NIGHT RANCHER is a lovely tale about friendship. A long close friendship between Jace Carson and a young girl he took under his wing while they were in their teens. Cara was from a decidedly different background. Basically raised by her grandfather, Cara didn't have many girly things and felt like an outsider most of the time. Except for Jace, who became her champion. Her best friend. Her touchstone.
Jace and Cara are very much alike in their respective needs. Jace needs to feel needed. His family had gone through an awful time. All the children had fit into somewhat specific roles in the new family dynamic. In short, Jace felt like the odd man out at times. Cara had no family. Jace had been her linchpin for so many years. They really completed each other. Cara's idea to purchase an old, haunted hotel gave her the chance for a family--at least in her mind. Asking Jace to help her spend one night in the hotel wasn't anything out of the ordinary. They spent lots of time together as friends. But camping out together had stopped when they became adults.
Jace's protective gene kicked in whenever Cara needed him and even though he really did not believe in ghosts or haunted houses there was no way he would let Cara spend a night alone in such a possibly unsafe situation.
Jace seems content with his relationship with Cara which naturally spirals into something more intimate. But what exactly does Jace want out of this new step of their friendship? Cara knows what she wants. She wants Jace to love her. But the burning question is whether this stubborn headstrong cowboy will ever be able to say he loves her. Not as just best friends, but as the one.
Maisey Yates really pulled out all the stops on this one. The characters' insecurities are right at the forefront of the story and this author really knows how to draw the perfect diagram of relationships. Hot, spicy conversations. Small things like looks and touches are all part of the artistry used in her craft. And it all works in ONE NIGHT RANCHER.
SUMMARY
It started with one simple favor.

Now one night together has the promise of more…

No one knows tough as nails bar owner Cara Thompson better than her best friend, rancher Jace Carson. And when Cara needs someone to stay with her at Lone Rock's most historic, and possibly haunted, hotel to purchase it, Jace is the man for the job—even when the only furnished room has just one bed. One night shouldn't be enough to change years of friendship, but a single kiss melts away years of restraint. As the sun rises, Cara might have secured her hotel, but has she ruined her friendship with Jace forever?

FREE BONUS STORY INCLUDED IN THIS VOLUME!

Need Me, Cowboy by Maisey Yates

When best friends spend the night together, will a forbidden kiss change everything? Find out in the next Carsons of Lone Rock novel by New York Times bestselling author Maisey Yates.
---
What do you think about this review?
Comments
No comments posted.

Registered users may leave comments.
Log in or register now!