"They share a fiery passion..."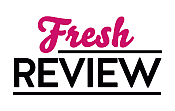 Reviewed by Kim Roller
Posted January 23, 2023

Romance Paranormal | Romance Suspense
Elie Archambault is one of the top Shadow Riders in the world and works for the Ferraro family. He's about to enter into a marriage of convenience with the last person he expected. Brielle Couture was raised in a household where her sister was expected to marry an Archambault. She was supposed to do whatever it took to help make that happen. A fire Elie spent years trying to get over and the woman who caused it are about to come back into his life. Brielle went away after a disastrous meeting with the head of the Archambault family and is now a Shadow Rider. She'll be thrown back into the life of the man who didn't want her, but she couldn't forget. They'll share a fiery passion neither wants to put out and may last forever. . .
SHADOW FIRE is the seventh book in Christine Feehan's Shadow Riders series. This story is about an extended adopted family member who is about to embark on an arranged marriage. Brielle and Elie have had childhoods that were anything but ideal and must work through their pasts to hopefully find the future they deserve. Together they'll have to find their way through the danger of people trying to kill them.
SHADOW FIRE takes the reader on a suspenseful ride through the lives of Shadow Riders in Chicago who are trying to rid the world of evil. It brings together a worldwide network of Riders to help with a human trafficking ring. The reader is taken on a ride through the underground world of riding shadows. A sexy story of love and danger and if these two characters can find happiness together. SHADOW FIRE takes your emotions on a rollercoaster wondering what is coming next, leaving you intrigued by details that are sure to come up in future books. Christine Feehan always delivers surprising twists and a well-deserved happily ever after.
SUMMARY
Shadow Rider Elie Archambault has been called many things: domineering, brash, loyal, but most of all fast. And there's nothing faster than choosing to marry a woman you've never met. All he has is a signed contract and a list of his new bride's expectations for their arranged marriage. He's not expecting love or some happy ever after, just a partner that knows exactly what she signed up for. He'll be faithful because he's a man of honor, but she'll never have his heart....

Elie knows who he is. A privileged member of the Archambault family. A skilled rider and fighter. A man who's always had things easy for all the wrong reasons. He's made his mistakes and lost his chance at real, true passion with his other half thanks to his own careless arrogance. Now he just wants to do his duty as a Shadow Rider and leave the past behind.

But Elie has no idea that his choice is about to spark a blaze that will burn all his carefully laid plans to the ground....
---
What do you think about this review?
Comments
No comments posted.

Registered users may leave comments.
Log in or register now!