"Three erstwhile friends come together to honor a grumpy old lady."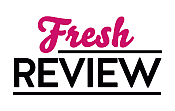 Reviewed by Sandra Wurman
Posted January 17, 2023

Women's Fiction Contemporary | Romance Contemporary
You know you are in revered company the moment you open anything written by Jill Shalvis. She is truly in a class of her own and her fans kvell over books filled to the rim with incomparable characters and dialog. Case in point, THE BACKUP PLAN, the latest book in the Sunrise Cove series. Jill Shalvis is part of soul-searching, romantic comedy royalty. Always with an element of drama; after all, true life just drips with it. We are all a product of our pasts as reminded by Jill Shalvis through every word, phrase, and page. How we adapt is the magical undertone. Welcome to THE BACKUP PLAN, certainly one of Jill Shalvis' best.
THE BACKUP PLAN is a sort of reunion, planned or designed by one rather grumpy old woman, Eleanor. Eleanor is as gruff as they come and cared more for her inn and dogs than people, or so it seemed on the surface. Now as three people come together to follow her last wishes, we see that they face a shared past with Eleanor and each other. For the next month they must work together to get the inn back into shape--surely a metaphor for their lives. Lauren, Alice, and Knox have very different memories of Eleanor. Each person is present for very different reasons, and chapter by chapter we learn so much about all four of these characters.
Lauren, Alice, and Knox draw up a set of rules designed to avoid any lingering closeness, to keep them on the straight and narrow. Their past relationships are fraught with unspoken and unresolved issues. They all exhibit strong emotions but not necessarily stable ones. Their lives have not been easy, but in each Eleanor has had a role, albeit in some cases behind the scenes.
Eleanor leaves more than just her inn. She also provides a map of sorts that will hopefully help these three people understand their relationship with her. Eleanor was a complex person. What people saw was a far cry from how she felt inside. And Jill Shalvis provides an interesting look into what made Eleanor tick.
Along the way, we will also see if there is a way forward for the three facing Eleanor's challenge. Lauren faces her confidence issues and becomes more adventurous. Taking chances is not part of her usual repertoire. Alice needs to smooth out her rough angles and learns being soft is not a rebuke of strength. And Knox needs to build a relationship based on trust.
Everyone, it seems, needs a backup plan in life. Eleanor winds up providing just that for the three people she held dear in her heart, even though they, for the most part, didn't see that.
Jill Shalvis created a tremendously joyous reunion story in THE BACKUP PLAN. We all leave people behind as our lives travel diverse paths. Jill Shalvis gets down to the nitty-gritty of the importance of those left behind. Relationships are complicated but enormously important. Jill Shalvis reminds us why family and friends are priceless commodities, even when immensely flawed. There are, however, no flaws in anything written by Jill Shalvis, although her pen creates folks with interesting quirks.
SUMMARY
New York Times bestselling author Jill Shalvis returns to Sunrise Cove with a heartwarming tale of three people who are bought together when they're bequeathed an old Wild West inn that has the potential to pull their lives apart, but instead turns into the gift of a lifetime.
When Alice receives a call about an unexpected windfall, she's stunned to learn the gift is a falling-apart-at-the-seams old Wild West B&B she once considered home—and she's inherited it along with two strangers. Except they weren't always strangers. Once upon a time, they were friends. One is her ex-BFF Lauren. The other is Knox, the only guy to ever break her heart, all while never even knowing she existed.
It turns out their lives are unknowingly entangled because they once separately helped the same woman without expecting anything in return. Years later, Alice, Lauren, and Knox are broken in their own way, with their own history—and secrets— causing them to start out on the wrong foot with each other. But according to the will, they must renovate and be partners in the inn for one year or else lose their inheritance.
Stuck together, they make a list of rules to keep the peace—rules that end up doing the opposite, but by some miracle they find what they didn't even know they were looking for—acceptance, true friendship, and in a case (or two!), true love.
---
What do you think about this review?
Comments
No comments posted.

Registered users may leave comments.
Log in or register now!