"A paranormal novella that is action-packed and steamy!"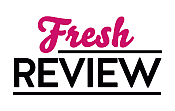 Reviewed by Annetta Sweetko
Posted January 17, 2023

Kendrick is a Dragon King visiting the missing dragons who are in Zora. There might be some likeness of Earth but is not home. Only the Pink dragons and the missing King is keeping Kendrick from going back to where he belongs. There is too much happening here to be comfortable that the dragons that had escaped the earth will continue to be safe. Little does he know, Kendrick will soon find a warrior that will become much more.
Esha, an elf and warrior, has worked hard to become the best at protecting her people from danger but when she comes upon a strange man while tracking their enemy, something about him makes her want to change her life's plans. But when she finds this disoriented stranger is really a Dragon King, their worlds tear them apart.
DRAGON LOVER is author Donna Grant's fifth Dragon King and a part of the 1001 Dark Nights releases. It may be a novella, but it is certainly one that will pull you in and hold you tight. The romance is of necessity. They both must make decisions and the wrong ones could be devastating for their newly found love. This is a fun, sensual, action-packed read that will delight Dragon King fans, paranormal lovers, and romance readers of any genre.
Ms. Grant really knows how to write amazing, fun, steamy, and action-filled reads. The type of read that just keeps readers coming back for more! We hope she has many more fantasy reads up her sleeve.
SUMMARY
Can she learn to love the man - as well as the dragon within?

Sensual. Clever. Daring. There's only one thing Kendrick yearns for - peace that has eluded the Dragon Kings. Zora may have been made in the image of Earth, but it's a far cry from home. For too long the Kings have been on the defensive, betrayed time and again. When Kendrick has an opportunity to stop a foe, he takes it. Except he isn't the only one tracking it. Soon, he finds himself face-to-face with an exquisite swordswoman who holds him enthralled...and sparks passion within his cold heart.

As an Asavori Ranger, Esha has dedicated her life to protecting her people. She trains relentlessly to become one of their best warriors, forsaking everything else. When a treacherous new enemy invades their lands, she vows to destroy it. Esha's rash decision has her crossing paths with that of a mysterious, handsome outsider. He's trouble the Rangers don't need, but she can't walk away. He awakens desires long buried and dreams neglected. The temptation of their forbidden union is more than she can resist. She's soon walking a treacherous path - one that could be the downfall for them both.
---
What do you think about this review?
Comments
No comments posted.

Registered users may leave comments.
Log in or register now!