"Murder Makes an Entrance at a Jane Austen Inspired Murder Mystery Weekend"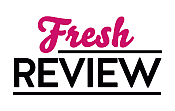 Reviewed by Sandra Martin
Posted January 17, 2023

Mystery Cozy | Mystery Culinary
When a murder mystery weekend at the Laurel Springs Inn takes an unexpected turn, Professor Phaedra Brighton finds herself in the middle of a real-life murder investigation in a house full of quarreling suspects. Can Phaedra uncover the cunning killer in the second book in the Jane Austen Tea Society Mystery series, A MURDEROUS PERSUASION?
Professor Phaedra Brighton teaches a course on Jane Austen at Somerset University. She loves the English novelist and dresses in Regency attire. After learning her Aunt Wendy plans on selling the struggling Laurel Springs Inn, Phaedra persuades her to hold an immersive Jane Austen event to increase business and publicity. Sounds like a grand plan, but then the guests arrive, and the overbearing Regency author Harriet Overton starts rubbing the other guests the wrong way. She's not the only problematic guest. Aunt Wendy's old high-school boyfriend is in attendance and Phaedra is suspicious of his motivations. As the festivities carry on, one guest winds up dead in the garden with an arrow to the chest. The murder mystery weekend has now turned into a crime scene. With clues left behind, Phaedra begins investigating to determine which guest is also a killer. Will she get it right? Or will she be the next dead body found in the garden at midnight?
A MURDEROUS PERSUASION features a unique and entertaining literary protagonist. Phaedra lives her life like a Jane Austen novel while keeping her eyes open for her own Mr. Darcy. The mystery is set up well and there are plenty of suspects for Phaedra to sift through and several romantic interests for her to consider. The suspense is sustained with dangerous encounters and suspicions of blackmail. There is also a little family drama mixed and a minor robbery subplot. Overall, the story runs a bit too long and contains some insignificant events, but nonetheless, the characters are entertaining and the motivations for the crime are sound. Readers will appreciate and enjoy A MURDEROUS PERSUASION.
SUMMARY
Phaedra Brighton has her life all figured out—she has a profession she enjoys, a wonderful (if exasperating) cat, and a cozy carriage house on the grounds of her aunt's inn. She needs no Captain Wentworth to sweep her off her feet (though, she would not mind a Mr. Darcy).

But when Aunt Wendy decides she is selling Laurel Springs Inn, Phaedra faces losing her beloved home. In a last-ditch attempt to drum up more business, Phaedra convinces Wendy to host an immersive Persuasion-themed murder-mystery weekend. It is a fool proof plan to draw attention to the establishment in the hopes of saving it.

Until one of the participants winds up dead.

With more suspects than she knows what to do with, Phaedra finds herself on the hunt for a killer once again. But with time running out, Phaedra quickly realizes that with this investigation, there will be no second chances.
---
What do you think about this review?
Comments
No comments posted.

Registered users may leave comments.
Log in or register now!