"She wants to be free - or does she?"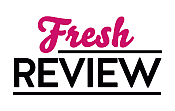 Reviewed by Annetta Sweetko
Posted January 16, 2023

Fantasy Erotic | Romance Erotica Sensual | Romance Paranormal
In COURT OF THE VAMPIRE QUEEN by Katee Robert, Mina was born to a vampire father and a human mother, but she has no magic of her own, so is of no use to her power-hungry father except as a pawn. When he decides to make a gift of her to another vampire, Mina is ready to fight. But she finds that no matter what she had planned, there were forces that would not necessarily stand in her way--they would stand by her side when she becomes their queen.
Malachi Zion is a powerful, dangerous vampire, but he is also trapped in his home by the magic of Mina's father. He wants freedom almost as much as she does--almost as much as he wants Mina. When his two friends join them, after deciding that she shouldn't die after all. Mina's world is forever changed.
COURT OF THE VAMPIRE QUEEN is not your average vampire read, especially when the truth of Mina's background comes out and that gives her the magic they all need to escape. This is a polyamorous romance, with spicy scenes including multiple sexual partners. In addition to the erotica, this is a well-written fantasy. Though the outcome might be a foregone conclusion given the title COURT OF THE VAMPIRE QUEEN, the journey that gets Mina back to her father's court and the way she finally becomes free of him is something readers will not want to miss.
Bestselling author Katee Roberts knows how to write steam,y amazing reads, and is also able to tell a story in a manner that makes readers want to keep reading. Mina, Malachi, Wolf, and Rylan form an intriguing polyamorous relationship. The varied personalities might not look like they should blend well but Ms. Roberts makes it all work very happily for the readers and the four of them.
COURT OF THE VAMPIRE QUEEN is a must-read for vampire, poly, paranormal, and romance fans.
SUMMARY
All Mina ever wanted was to escape her father's control. Half human, half vampire, she lived eternally torn between two worlds, never fully experiencing the pleasures of either—until her father chose her as the pawn in his latest political move, gifting her to the darkly powerful and dangerously seductive Malachi Zion.
Malachi is not a vampire to be trifled with. He rules with an iron fist and has a reputation for the darkest of sins. But the longer Mina spends with him, the more she realizes he's not the monster she first thought—and as fear bleeds into lust, then trust, then something more, Malachi opens Mina up to a world she never knew could be hers for the taking: including the love of Malachi's two closest friends and companions.
Now surrounded by all three men, the center of their shockingly seductive world, Mina may finally have the power to face down her father and take back the life—and crown—that by all rights should be hers.
LONG LIVE THE QUEEN.
---
What do you think about this review?
Comments
No comments posted.

Registered users may leave comments.
Log in or register now!