"Assassin + Princess = killer read!"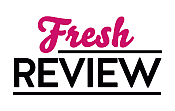 Reviewed by Annetta Sweetko
Posted January 4, 2023

Romance Fantasy | Romance Paranormal
A sheltered dragon princess and an ancient dragon assassin meet--what could possibly happen? When the assassin is sent to kidnap the princess but falls in love then, WOW... do you have a storyline that could only come from the pen of author Katie Reus.
Stella comes from a strong dragon line but after the kingdom had been attacked things changed. They sheltered her, though they did teach her to fight. Now with her sister back, after thinking she had died in the attack, it is time to get back to being strong. She wants to explore the world and New Orleans seems just the place to go.
Rhodes is a killer who has been ordered to kidnap Stella for some kind of vengeance, but at first sight, things change. She misunderstands and believes he has been sent by her family to be her bodyguard after he saves her from a fae attack. He plays along, hoping that once she learns the truth she will forgive him. After all, to his surprise, she is his mate.
ANCIENT VENGEANCE is a fast-paced, heart-gripping read. As the sixth book of Ms. Reus' Ancients Rising series, you will find mention of a number of past characters in this world but it is Stella and Rhodes' story all the way.
They make a fascinating couple as they grow closer, but the truth separates them, leading to a thrilling finale that will have you cheering and laughing. Stella is one tough dragon, but because she's been sheltered for so long, she's a touch naive. Rhodes is the exact opposite; he knows more than he wants about the ways of the world. He quickly learns that soft and gentle feelings are more than okay to have and share, especially with a new mate.
ANCIENT VENGEANCE is, simply put, another great escape read by an author who knows what her fans want and how to take them away from their world and worries for a little while. Great job and keep them coming.
SUMMARY
She's been sheltered her entire life. . .
Stella is from a fierce and ancient dragon line, but when her kingdom was invaded and half her family slaughtered, everything changed. She's been taught to fight, to protect herself, but now that one of her sisters is back after being thought dead, she realizes it's time to make some changes. After years of being smothered, she needs freedom, to spread her dragon wings and experience life. So when her grandmother tasks her with a job in New Orleans, she jumps at the chance to strike out on her own and prove herself.

He's never met anyone like her. . .
Dragon shifter Rhodes is a killer. An assassin. And he's been ordered to kidnap the dragon princess Stella as vengeance against her clan. He's always finished his contracts--until he meets her. Now he'll do anything to keep her safe. To claim her forever as his mate. But first they'll have to overcome the danger stalking her--and then he'll have to figure out how to get her to forgive him for betraying her.
---
What do you think about this review?
Comments
No comments posted.

Registered users may leave comments.
Log in or register now!