"Getting out of a really tight spot"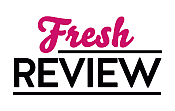 Reviewed by Sandra Wurman
Posted December 30, 2022

Mystery Police Procedural | Romance Suspense
In CHRISTMAS RANSOM, B. J. Daniels treats us to a bank robbery crime story that is filled with psychotic and unsavory characters. The bank robber himself is a sloppy mess of a human being. But there are others that hang out on the fringe, equally bad but more subtle than the robber himself. Honestly, it is hard to separate the wheat from the chaff in this fast-paced drama with a side of romance thrown in for good measure.
It all stems from being in the wrong place at the wrong time. That's the dilemma Carla faces. Almost taken hostage by one of the bank robbers, Carla's memory is stilted. Bits and pieces are surfacing but with each one, she seems to be putting herself in more peril. The robber just might be a local guy. He might be looking to silence her. And the FBI is harboring suspicions that include Carla as a part of the crime. After all, as a bank officer, she certainly was privy to inside information that would be useful in this crime. Perhaps her injuries were because something had gone wrong during the actual holdup. So many questions and while the authorities chase down facts Carla is left vulnerable.
Davy and Carla have a past. Davy left Carla to pursue his rodeo career. Both seemed to have moved on. But now Davy is back home and quickly realizing that Carla is still in danger if the robbery culprits worry over what she remembers about the event and perhaps even prior to it. Minds are funny. They can play games with memories and when injured as in a concussion, can take time to finally sort out to the actual truth.
Davy's brothers have given up their rodeo days. Settled down with careers in investigations and law. As a family, these men will join to help ferret out the facts in this case. In the meantime, it looks like Carla and Davy will be spending some time together. That makes Carla uneasy and opens some old wounds. And for Davy, it means putting his rodeo on hold for a while.
The case seems to hinge on Carla's memory of a tattoo J, a heart, and a second J. Not much to go on but B. J. Daniels challenges all of us armchair detectives to see just how the facts will be uncovered. We know who the robber is. But the case of characters includes some very devious folk. Fans of B.J. Daniels are going to love this new book about justice. CHRISTMAS RANSOM has it all. Crime, passion, love, and hopefully a rewarding ending.
SUMMARY
Could a second chance at forever become a ransom demand?

Christmas Ransom by B.J. Daniels

Former rodeo star Davy Colt traded his competition spurs for a PI license. But even after years away, he never stopped loving hometown sweetheart Carla Richmond. A robbery and hostage situation at the Lonesome bank leaves the loan officer injured and shattered. With the escaped culprit still at large, Davy will ransom his heart to the hilt to avert a deadly Christmas for Carla and their long-overdue reunion.
---
What do you think about this review?
Comments
No comments posted.

Registered users may leave comments.
Log in or register now!