"Tyler and Bella - the one fans have wanted!"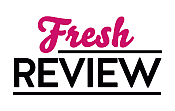 Reviewed by Annetta Sweetko
Posted December 30, 2022

Bella knows all of Tyler's dark demons, he is after all her brother's friend. It is probably that darkness that draws her and she is tired of fighting her attraction to her BASTARD BOSS. She didn't sleep her way to the top and she isn't about the let anyone think she did, but what she feels for Tyler goes beyond what she has ever felt for anyone else. Can she take a chance on him? Will he give her a chance?
Tyler Hawk's world has collapsed around him. He knew his father was an egomaniac but even he didn't know that he was capable of murder. With the scandal flowing all around him, he has a fight on his hands to to keep his law firm out of danger and protect the people who work for him. But the old man isn't done with him yet. He has one more controlling agenda up his sleeve and in his will. This one might lose Tyler the one good thing he has come to count on - Bella Bailey.
BASTARD BOSS by bestselling author Lisa Renee Jones is the first of two books focused on Tyler and Bella, first introduced in the Necklace Trilogy. With the fallout of the truth of Tyler's father and trying to minimize the scandal, Tyler is waiting on the will and trying to keep Bella at arm's length--a distance she is no longer going to allow.
BASTARD BOSS is a loving, passionate, darkly erotic read that will, of course, leave you wanting more. Our "cliffhanger queen" really does it in this offering, as we are on pins and needles waiting to see what kind of idiotic move Tyler will make to deal with his father's will. And what Bella will do about it. We have to wait to see how Ms. Jones can possibly give us the HEA we want for them, but we do not have to be patient.
SUMMARY
A sexy, dirty talking alpha. The beautiful, sweet, and fiery Bella. Her boss. A contract that forces him to marry. An arrangement that will change them forever. Meet Tyler Hawk...

Tyler Hawk is a man with secrets and a dark past. A man who has known tragedy and betrayal. He wants for little, but what he wants is more power, a legacy that is his own, and not his father's. There are obstacles in his way, one of which is the scandal his father left behind and a will with certain demands.

Behind the scenes he is a man on edge, and only one woman sees the truth hidden beneath his strong will and dominant rule. Bella is somehow demanding and submissive, fiery and yet sweet. She can give him everything he wants, she just doesn't know it, not yet, but she will. If she'll just say yes and sign on the dotted line.

Book one in the Tyler & Bella Duet.
---
What do you think about this review?
Comments
No comments posted.

Registered users may leave comments.
Log in or register now!