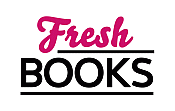 Sweet Reads in February
"She wants temporary, he wants a lifetime - who will win?"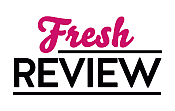 Reviewed by Annetta Sweetko
Posted November 29, 2022

Meiling is a leopard shifter, though her leopard has yet to show herself, she has the speed, strength, and instincts and a LEOPARD'S SCAR or two to remind her not to trust other male shifters. Gedeon is a shifter but while trying to shut down a trafficking scheme he is terribly injured and saved by a woman. A small, delicate, strong, and fast woman - his. Though she doesn't trust him Gedeon is willing to work on gaining that trust and with her as a partner, he knows his world is going to change.

Both have suffered from horrific pasts in which their family members were killed or otherwise destroyed, by jealousy and fear. Now both have dangerous jobs as they join in a partnership where they need their instincts and wits to solve the cases that are brought to them such as a missing child, a missing wife, or a friend's kidnapped daughter. But out of it all those who have done them wrong are out to finish the job of killing the two remaining members of their families - Meiling and Gedeon.

LEOPARD'S SCAR is author Christine Feehan's most amazing Leopard series offering to date. Meiling and Gedeon don't jump on each other immediately - their partnership is exactly that a business partnership. Though Gedeon knows from the beginning that Meiling or Lotus as he called her is his mate, he also is smart enough to know to build the trust she needs. He does manage to blow it a few times, but Meiling has grown to love him despite being a male leopard with needs.

I enjoyed the closeness and watching the life between them build. I especially liked that she called him Leopard Boy and even L.B. for short a couple of times. There is humor and laughter even amid the danger they face. In LEOPARD'S SCAR, we are also allowed to visit with some past Leopards in Houston and in the bayou country, receiving glimpses of their lives and the world moves on.

If you love a slow-building romance that eventually turns hot, hot, hot, then you really want to get your hands on LEOPARD'S SCAR. This story also has action, danger, characters with a past that will break your heart, and things that will just make you angry (for them, as well as sometimes at them). This is a different, and still awesome read by an author who keeps giving her fans everything they want and so much more.
SUMMARY
Animal attraction takes over in this exhilarating Leopard novel from #1 New York Times bestselling author Christine Feehan.

The moment Meiling sees Gedeon she knows he's a leopard shifter—just as she knows she can't trust him. Meiling doesn't take chances, life has taught her better than that. So why does she find herself rescuing this deadly, gorgeous man, when she knows she'd be better off leaving him to die?

Gedeon is used to women throwing themselves at him, not throwing his injured body over their beautiful, deceptively strong shoulders and carrying him to safety. He might be embarrassed, if he wasn't so aroused by the very thought of this feisty lotus blossom.

As they strike up a working relationship that suits them both, Gedeon starts to rely on Meiling for just about everything. But when her hidden nature rises to the surface, the connection that links them shifts into an all-consuming desire. And neither will escape unmarked. . . .
---
What do you think about this review?
Comments
No comments posted.

Registered users may leave comments.
Log in or register now!