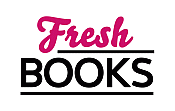 Cuddle up with a great read in November
"An epic finale!"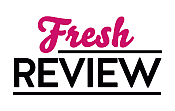 Reviewed by Annetta Sweetko
Posted November 21, 2022

The epic trilogy penned by bestselling author Nora Roberts ends with THE CHOICE, but did Breen Siobhan Kelly ever have a choice? Having grown up in the world of man, Breen was shocked to find out there was more to herself than she thought. Her father's world, where there are witches, magick, dragons that fly, mermaids, trolls and so much more, is so different from the life she had previously known. There is also evil in the form of her grandfather - the same man who killed his son, her father. The land of Talamh with its green color and forests and seas, her father's home, and hers for a short time, is a place where Breen must make THE CHOICE - to stand or run. But there is no run in this lass, so you can guess, she will stand - for love, for anger, for all that is good.

THE CHOICE is a fantastic ending to this trilogy. It is also one that stays with you, and makes you wish, wonder, and hope right along with all the characters that have lived in the first books and continue the fight in this one.

Breen has come a long way from the downtrodden young woman in The Awakening - held back by her own mother's fears. She worked and learned her worth. Then in The Becoming she was well on her way to becoming herself - and to be respected and loved by the people of Talamh, the creatures around them, and the man who had fast become her tormentor, friend, and lover.

Keegan is the taoiseach, leader of the land, but he had been her teacher in the ways of war, a steady man, who wanted not to fall for Breen, but fall he did. Though there were few pretty words from this man, until a bit of sapphire set in earrings come her way and still, he didn't explain what was in his heart. That comes "after", a word Breen uses often to mean when they survive the evil.

THE CHOICE will have you spellbound! There is no other word for the magick that happens in this tome. With all the plotting and conniving by the evil ones, you have to wonder how Ms. Roberts could even imagine such things. So many spies and so much destruction will break your heart, so be prepared for tears as with war there is pain and heartache and the people of Talamh must have their share.

That said you will also enjoy some merriment and laughter, romance that will warm your hearts on both sides of Breen's worlds. We share the holidays in her chosen home and back with her friends in the world of man, see the finality of Breen facing her mother, meeting with an old woman with a "hundred" cats, bartering, and learning as life goes on.

Breen Siobhan Kelly makes her choice, but you will have to get your hands on THE CHOICE to find out the cost and the joy of that decision. And perhaps leave you wishing for just a little more of this land of magick.
SUMMARY

Talamh is a land of green hills, high mountains, deep forests, and seas, where magicks thrive. But portals allow for passage in and out—and ultimately, each must choose their place, and choose between good and evil, war and peace, life and death…

Breen Siobhan Kelly grew up in the world of Man and was once unaware of her true nature. Now she is in Talamh, trying to heal after a terrible battle and heartbreaking losses. Her grandfather, the dark god Odran, has been defeated in his attempt to rule over Talamh, and over Breen—for now.

With the enemy cast out and the portal sealed, this is a time to rest and to prepare. Breen spreads her wings and realizes a power she's never experienced before. It's also a time for celebrations—of her first Christmas in both Talamh and Ireland, of solstice and weddings and births—and daring to find joy again in the wake of sorrow. She rededicates herself to writing her stories, and when his duties as taoiseach permit, she is together with Keegan, who has trained her as a warrior and whom she has grown to love.

It's Keegan who's at her side when the enemy's witches, traitorous and power-mad, appear to her in her sleep, practicing black magick, sacrificing the innocent, and plotting a brutal destruction for Breen. And soon, united with him and with all of Talamh, she will seek out those in desperate need of rescue, and confront the darkness with every weapon she has: her sword, her magicks—and her courage…
---
What do you think about this review?
Comments
No comments posted.

Registered users may leave comments.
Log in or register now!