"His battles continue - for her!"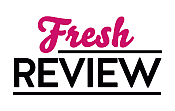 Reviewed by Annetta Sweetko
Posted November 15, 2022

Fantasy Urban | Romance Paranormal
The last thing ANTONIO Silveira had wanted was to be Lord of anything. He was a warrior, happily defending his sire, Xavier. Until his defense of his Lord led him to kill the Lord of Portugal, thus making himself the new Vampire leader. Now, as Lord of Portugal, he is forced into the role of diplomat, judge, confidant, and decision maker - when he would rather be in battle. But soon, ANTONIO would be in a battle for his lands, people - and his heart!
Rachel Shepherd had been abandoned by her mother, Mavis, when she began to lead the Society. Leaving Rachel to be raised in an orphanage run by the Society that was really nothing more than a training ground for their needs - assassins. She was good at her job, doing her duty without question. Little did she know that her next assignment would lead her to question everything she believed about the world she grew up in and the lies she was starting to know.
ANTONIO is author D.B. Reynolds at her most intriguing, with a plot filled with twists and turns so unexpected that you will be turning pages to see what could come next. A well written fantasy that dips you into the past and pulls you back into the present. Rachel and Antonio are both survivors - she made the best of the world she had been thrust into as a child, and he when his warrior skills made him Lord of Portugal. Rachel's appearance as a translator for a visiting German vampire, Lady Inge, opens his eyes to many things he was missing in life.
Rachel had honed her instincts as a child and realized that ANTONIO, her target, isn't going to die by her hand. He was too powerful. Was the Society wanting to get rid of her? Perhaps. When she witnesses an entourage of vampires having snuck into Portugal uninvited and not alone - another assassin is among them. She begins to believe her time with the Society might be done, but would Antonio believe she wanted to stay?
I found myself laughing a few times during the book because F bombs were flying everywhere. This didn't seem to fit with the dignified "older" vampire, who was very careful with the protocol or the human, who was trying so hard to be unobtrusive.
If you love vampires who are Lord of all they see, a heroine who isn't exactly what he expects, a steamy, mind-blowing romance, intrigue, danger, and a number of unexpected twists - then ANTONIO is the perfect read for you!
Learn more about Antonio
SUMMARY
Porto, Portugal—home to writers and poets, to revolutionaries and dreamers. And down the river to the sea, a grand estate rises on green hills of latticed vineyards—the home of the powerful and deadly vampire who rules Portugal.
Darkly handsome and charming, Lord Antônio Silveira is a warrior at heart. But his future was warped in an instant when he defended his Sire against overwhelming odds and emerged not only victorious, but the Vampire Lord of Portugal in his own right. It was a title he never sought, but one he will defend to the death.
Rachel Simon knows nothing of loyalty or family. Abandoned by her powerful mother to be raised as an orphan, she is chosen to serve an ancient society as an assassin, a weapon to be pointed and fired with always fatal consequences. But Rachel has begun to question those who command her to kill, and when they send her against a vampire lord known for his ferocious battle skills, she begins to wonder if maybe, this time, her superiors are hoping she'll die trying.
Brought together by a threat to both their lives, Antônio and Rachel join forces to reveal their true enemies and drag them from the shadows, where together, vampire and assassin will decide who lives and who dies, and ensure an end to their enemy's poisonous intrigues. It is time at last for the hunters to become the hunted…
---
What do you think about this review?
Comments
No comments posted.

Registered users may leave comments.
Log in or register now!