"Lori Wilde cooks up a batch of love filled cookies"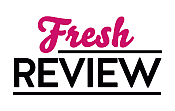 Reviewed by Sandra Wurman
Posted November 15, 2022

Romance Contemporary | Romance Holiday | Romance Small Town
From stem to stern laugh out loud funny. Of course. THE COWBOY COOKIE CHALLENGE is vintage Lori Wilde. The dialog that candidly cracks you up, and no, I am not exaggerating. Hard to choose the best characters in any Lori Wilde creation but the exchange between Jazzy and her best friend Charlie is the stuff romcoms are made of if they are done right. Which segues almost perfectly with the plot of this delightful, engaging story. Cookie Challenge. This year those cookies must be baked over a campfire. An ingenious way to couple nurse Jazzy with her latest young patient Trinity and Trinity's father, Roan, who just happens to be a somewhat famous chef.
Life is full of challenges. Some sweet, like a cookie baking contest. Others not so. Both Roan and Jazzy have faced challenges. Both wound up fine and strong but with some lasting twinges, shall we say. Roan was doing a great job raising his daughter Trinity. Lucky because he had a large dependable backup of family. Jazzy was lucky too. She had her father's support and love. And the addition of an amazing stepmother just about filled her life with love.
Jazzy had a reputation in Twilight. Everyone held her in esteem and most considered her a friend. Jazzy was a realist too. When the challenge of the Christmas cookie contest came up Jazzy never thought to get involved. But through a series of events, that's where Jazzy found herself.
First, acknowledging her lack of baking skills. But also the added complexity of cooking over a campfire. Just where would she ever get those skills? Roan will be forever grateful for Jazzy's care of his daughter. So it seemed the right thing to do, to offer his guidance in campfire cooking. He had given it up after his wife passed. Now back working the family ranch, happy with that decision.
So armed with the desire to finally beat her lifelong nemesis Jazzy and Roan spend abundant time baking cookies and an unplanned relationship. Life can be so sweet. Once they decide on the perfect recipe that is. In life and in baking.
If you are looking for a most enjoyable tale of an eclectic group of folks, then THE COWBOY COOKIE CHALLENGE fits the bill. Lori Wilde never fails to come up with a somewhat plausible plot that immediately engages the reader. Perhaps that is why I seek out her books to read and review. THE COWBOY COOKIE CHALLENGE is a great beach read. Fun, relaxing and joyously comedic. No question about it Lori Wilde has cooked up her best story yet with THE COWBOY COOKIE CHALLENGE.
SUMMARY
New York Times bestselling author Lori Wilde returns to Twilight, Texas, with a delicious love story about a sexy cowboy and a love-shy nurse determined to win the Christmas Cookie Bake-off challenge.
He's sexy, single, and he can bake!
Roan Sullivan is the answer to Jazzy Walker's prayers. The doting single dad is also fresh off his win on a popular cooking show and a whiz at campfire cooking, so who better to help her win this year's annual cookie bake-off? With his help, Jazzy is sure she can finally take first prize right out the grasping hands of Andi Browning, the gal who stole her fiancé right from under her nose.
A widower with a four-year-old daughter, Roan tells himself there's a million reasons not to help Jazzy. She's too kind, too optimistic, and could do so much better than hitching up with a curmudgeon like him. But every time she draws near, he can't help but wonder if he could open his heart and love again.
As the holidays come closer, the magic of Twilight starts to weave its spell…and soon it's not just the competition that's heating up, it's the hot sizzle between Roan and Jazzy.
---
What do you think about this review?
Comments
No comments posted.

Registered users may leave comments.
Log in or register now!