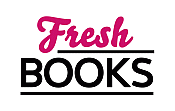 Cuddle up with a great read in November
"Just the ordinary for Stephanie Plum!"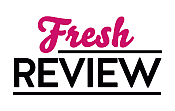 Reviewed by Annetta Sweetko
Posted November 7, 2022

What starts out as an ordinary day for the intrepid bounty hunter Stephanie Plum turns into a search for a missing coin, a missing co-worker, missing boss and ends up helping bring down human traffickers. All in a day of GOING ROGUE for Ms. Plum.

Arriving at the office on a Monday is never fun, but when Stephanie arrives there is no office manager, Connie Rosolli, no open doors, and worse - no donuts. Soon the world as she knows it goes even crazier when a caller says that Vinnie (the bail bond boss and Stephanie's cousin) has something of theirs and now they have something of his. Return theirs, and they return his, but they have only 24 hours.

The big problem is that they have no idea what the mysterious caller is talking about, Vinnie is out of town, and now Connie is missing. Putting two and two together doesn't always work, but Stephanie and Lula soon figure out that this guy is serious, and with the help of Ranger, Grandma Mazur, and Morelli's grandmother Bella (who by the way was to be picked up for failure to appear in court) they move toward an answer. All the while trying to earn a living by bringing in some bad guys.

GOING ROGUE might be author Janet Evanovich's 29th Stephanie Plum book, but this series just keeps getting better. There is no end to the crazy things that happen to this woman - who has lost more cars than most people ever own, in a variety of interesting ways. Lula is one big laugh along with Grandma, you never know what will come out of that woman's mouth, and Bella - wow what a character. She scares everybody including her own grandson who is a macho cop.

There are a lot of laugh-out-loud moments in GOING ROGUE and one might be when Lula and she pick up a skip and get him taken away from them by some irate women. You have got to read what they did to this guy and why. And I dare you not to laugh when Bella goes around giving "the eye" to people she dislikes. Though I think she is beginning to like Stephanie - she still calls her a slut, but says at least she knows to do the right thing.

If you need a reason to laugh, enjoy a little romance, want to shake your head at situations that cannot possibly happen to anyone but Stephanie and sigh at the dilemma this poor girl has whenever Ranger comes around then get your hands on GOING ROGUE!
SUMMARY
Stephanie Plum breaks the rules, flirts with disaster, and shows who's boss in this "fast and fun" (Publishers Weekly) thriller from #1 New York Times bestselling author Janet Evanovich.

Monday mornings aren't supposed to be fun, but they should be predictable. However, on this particular Monday, Stephanie Plum knows that something is amiss when she turns up for work at Vinnie's Bail Bonds to find that longtime office manager Connie Rosolli, who is as reliable as the tides in Atlantic City, hasn't shown up.

Stephanie's worst fears are confirmed when she gets a call from Connie's abductor. He says he will only release her in exchange for a mysterious coin that a recently murdered man left as collateral for his bail. Unfortunately, this coin, which should be in the office—just like Connie—is nowhere to be found.

The quest to discover the coin, learn its value, and save Connie will require the help of Stephanie's Grandma Mazur, her best pal Lula, her boyfriend Morelli, and hunky security expert Ranger. As they get closer to unraveling the reasons behind Connie's kidnapping, Connie's captor grows more threatening and soon Stephanie has no choice but to throw caution to the wind, follow her instincts, and go rogue.

Full of surprises, thrills, and humor, Going Rogue reveals a new side of Stephanie Plum, and shows Janet Evanovich at her scorching, riotous best.
---
What do you think about this review?
Comments
No comments posted.

Registered users may leave comments.
Log in or register now!