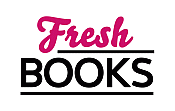 Cuddle up with a great read in November
"With a little help from a ghost they solve the crime."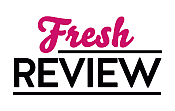 Reviewed by Annetta Sweetko
Posted October 27, 2022

F.B.I Agent Jordan Wallace throws herself into her work especially when she is undercover dealing with human trafficking. She knows not to let her guard down but this once she didn't listen to the VOICE OF FEAR and got caught in her trap. Luckily some have their eyes on the agent. A ghost who knows who to call!

Patrick Law is a criminal psychologist, and he can see and communicate with ghosts. The perfect asset for the Krewe of Hunters (F.B.I. agents who deal with the supernatural; yes, they use ghosts to solve crimes - though a few have other abilities.) Patrick isn't sure he wants to go that far into the criminal fighting world after all his sister is an agent and the other triplet has helped out at various times. But something about Jordan Wallace is drawing him in but that has little to do with wanting to stop the criminals and traffickers but much more to do with getting to know Jordan much better.

VOICE OF FEAR is the fascinating finale of the Law triplets' stories -- Sound of Darkness featuring Colleen Law and Aura of Night with Megan Law. The Krewe books are always great reads filled with action, danger, drama, and, of course, a good touch of romance. VOICE OF FEAR is a perfect example of a well-written book - even though this is part of author Heather Graham's three siblings' books each one is easily read as a standalone as the past actions are explained well enough to follow the plot to the end of the bad guy/guys.

Ms. Graham really knows how to weave a story that will have you on the edge of your seat and most likely surprised when the final curtain drops. I must warn readers that I believe the final moments in VOICE OF FEAR will have them in tears - good tears, especially for those who have read these books and have gotten to know Alfred "Alfie" Parker the ghost and former cop. He finally gets his answers to the missing woman and the truth behind just who John Smith is. Believe me, you will want to read this for yourself but grab the tissues.
SUMMARY
A killer is looking to silence them, once and for all.

FBI agent Jordan Wallace is close to cracking the human trafficking case she's been working, when she does the one thing she should never do: let her guard down. The botched undercover mission is semisalvaged by the last-minute appearance of criminal psychologist Patrick Law, but Jordan can't imagine making a worse first impression. Especially when she's partnered with Patrick moving forward.

Patrick's innate ability to get inside a criminal's head is an asset for the Krewe of Hunters. But Jordan wishes she could protect her own thoughts from her new partner. Patrick assures her that both she and her thoughts are safe with him, but Jordan's less sure about her heart. Letting someone have her back has never been her strong suit, but with a dangerous killer still at large, trusting in Patrick might be the only thing keeping them alive.
---
What do you think about this review?
Comments
No comments posted.

Registered users may leave comments.
Log in or register now!