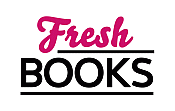 Cuddle up with a great read in November
"Archangel's can fall in love!"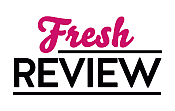 Reviewed by Annetta Sweetko
Posted October 27, 2022

Romance Paranormal | Science Fiction
History has not always been kind to Alexander, Archangel of Persia. He learned as a youngling that not all angels are good, nor are they all bad. The strong survive and even a strong love might not be meant to survive eons of life. It is finally the ARCHANGEL'S RESURRECTION that makes him see that no matter what happened in the past - his heart has only really belonged to one.

Zanaya was the Queen of the Nile, an angel that had the power to drive even the strongest archangel into fury. Her love for Alexander has always been there but they could not stay together because the powers they hold can only allow them to be together for so long. After years of sleep, they are returned to a strange modern world to battle a crazed archangel who planned to rule the world as a goddess. With this battle they realize that love is all that matters no matter how hard it is.

ARCHANGEL'S RESURRECTION is an eyeopener. It is an enthralling look in the lives that inhabit author Nalini Singh's Guild Hunter world. So many things are explained and still so much is left to wonder. Alexander and Zanaya's lives are followed from childhood to after the battle with the crazed Lijuan in New York.

In these well written pages, we are also allowed glimpses of a young Raphael and get to know more rules of angelkind. Fans will be thrilled - if that is the right word - to learn of the beginning of our favorite mystery being - Naasir. Sorry you will have read ARCHANGEL'S RESURRECTION to find out how he came to be and what our young friend really is.

Author Nalini Singh is a master in telling stories of angels, archangels, vampires, creatures and hunters that always pull you in, allowing you to lose yourself in this amazing world. And always when you get to the end - you want more. ARCHANGEL'S RESURRECTION is no exception and will stick with you long after you are finished - happy for the two archangel's who finally figure out how to be in love with each other and know it's ok to be together however they can.
SUMMARY
New York Times bestselling author Nalini Singh takes us into the dangerous, haunting world of archangels . . . and a love that is legend.

For thousands of years, the passion between Alexander, Archangel of Persia, and Zanaya, Queen of the Nile, burned furious and bright, seemingly without end. But to be an archangel is to be bound to power violent and demanding. Driven by its primal energy, Alexander and Zanaya fought as fiercely as they loved, locked in an endless cycle of devotion and heartbreak. It is only Zanaya's decision to Sleep that ends their love story.

Eons later, the Cascade of Death wakens them both. The passion between them a flame that yet burns, Alexander and Zanaya stand together in one last battle against the ultimate darkness. But even a warrior archangel cannot win every war. Alexander's scream shatters the world as Zanaya falls, broken and silent . . . only to rise again in a miracle that may be a devastating curse. For is it truly the Queen of the Nile who has been resurrected?

Only one thing is clear: This is the last beat of their passionate, angry dance. The final song for Alexander and his Zani . . .
---
What do you think about this review?
Comments
No comments posted.

Registered users may leave comments.
Log in or register now!