"An action packed, can't put down, amazing read!"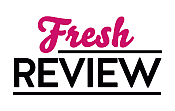 Reviewed by Annetta Sweetko
Posted October 24, 2022

Romance Suspense | Romance Paranormal
Garrett Kayrs, is one of the Seven, nephew to the King of the Realm, vampire-demon with the weight of the world on his shoulders. He has spent years searching for his mate, having dreamed of her but so far there is no sign of her. With time running out, he is about to come face to face with the one woman who can become GARRETT'S DESTINY in the form of a woman who looks and feels all too human.
Destiny Applegate has a purpose in life, too bad she doesn't know anything about how to go about that purpose. When she comes face to face with Garrett Kayrs she knows she belongs with him. Or does it mean she is supposed to kill him? Everything is so confusing.
Garrett is a fan favorite and this is certainly the story many have wanted to get their hands on. It will not disappoint. All Garrett knows is that he has finally found her, but then things get crazy - and for a vampire-demon member of the Seven that is saying a lot.
Trying to save the world that the Seven accidentally messed up and it is his job to try and bring everyone back together so they can fight the real enemy - Ulric, the Kurjan and the Cyst. Finding Destiny is just the topping on the cake of woe for this guy. His destiny is Destiny, and he will do all he can to protect her - unfortunately, she has a past with the Kurjans (along with a few other young women) and an aunt who keeps hiring hit men to get rid of her - there is a trust fund involved. So Dessie's life is a mess, and though it certainly looks like she might be enhanced, Garrett's mate mark won't stay in place. Though being a truly determined guy Garrett is willing to keep trying.
There are some lighter moments as the "boys" enjoy a battle or two along with a laugh or two. There are also several "tender" moments - especially between Garrett and his father, Talen. It was an unexpected lecture on having a human mate. But the best moment was when Dessie gets into both Talen's and Dage's faces and lectures them on treating Garrett properly and I, as a fan of both men, burst out laughing as I read this scene.
GARRETT'S DESTINY will have your pulse pounding in anticipation and enjoyment. Author Rebecca Zanetti has certainly given her fans an amazing, action-packed read and though it is number 15 of her Dark Protectors series - it is just as passion-filled, and action-packed as the very first. And I hope this series isn't anywhere near ending!
SUMMARY
Pulsing with passion, adventure, and paranormal suspense and romance, the latest novel in award-winning and New York Times bestselling author Rebecca Zanetti's Dark Protectors series delivers an immortal hero and a dream come true . . .

Love and danger . . .
For most of his life, Vampire-Demon Garrett Kayrs, nephew of the King of the Realm, has carried a heavy mantle of responsibility with ease and control. Fate declared him heir to the throne, Fortune marked him with the power of the mysterious circle of Seven, and Chance promised more surprises to come. Nothing deterred him from his path. Until the nightmares began--agonizing dreams of having a female, the female, his mate, on the back of his motorcycle—only to have her torn away from his protection. He feels the menace around her, the danger she's in, and he can't rest until he finds her . . .

Duty and desire . . .
Destiny Applegate bears the weight of her name with a respectful balance of fear and purpose. She has been given some direction, but not nearly enough to truly understand her duty, what she was born to do. Even as a child, she had a sense of him. The him, her mate. A dream moment or two with him that might have saved her—or possibly cursed her. So now, when he finds her, she has no choice but to jump on the back of his bike and do her best to hold on until she discovers her path—even if that means ending his.
---
What do you think about this review?
Comments
2 comments posted.
Re: An action packed, can't put down, amazing read!

Great review!
(Money Saver 11:10am October 25)
https://www.enjoyanytime.com/
(Enjoy Anytime 9:31am November 3)
Registered users may leave comments.
Log in or register now!