"Taking a chance of love is definitely worth taking a risk."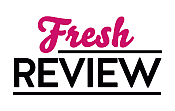 Reviewed by Sandra Wurman
Posted October 14, 2022

Okay fans of Susan Mallery, you will not be surprised with my opening for the review of her latest HOME SWEET CHRISTMAS. Enchanting, delightful, heartwarming, and spot-on glorious for another look at the winter season. Family is always at the heart of a Susan Mallery masterpiece and there is a lot of family to get acquainted with, lucky for us. Once again, we are treated to snappy, smart, sassy dialog. We get to meet characters that jump off the page right into our hearts. Welcome to Wishing Tree and HOME SWEET CHRISTMAS.
Holidays are both challenging and glorious depending on where you are in your life. Camryn and her twin teenage sisters have hopefully emerged from their immense grief over losing their mother. Camryn has taken over her mother's business Wrap Around the Clock. Working diligently to increase its visibility and viability. She is willing to meet with people whose business just might have a need for her special services. And that is how Camryn gets embroiled in Helen Crane's project. Looking for Helen's son Jake's bride. The town Wishing Tree is inundated with businesses that incorporated the season into their branding. Local bookstore – Yule Read Books. You're smiling already.
As with any review, brevity is a goal and that also goes for plot discussion. But here goes. Helen's finding Jake a bride is going full-blown. Camryn is currently the top candidate, especially since Helen wants grandchildren and set her sights on Camryn's twin sisters. Helen is loving and generous but a supreme meddler and has perfected the art of a mother's guilt. Private note here – as a mother of two adults I too took advantage of that guilt.
Helen also set her sights on another match. And as we quickly learn Helen has a knack for getting things done. Most important is her results seem to become happy endings. Never underestimate the power of a mother driven by her heart. There's a very good reason I am such a devoted fan of Susan Mallery. I connect and identify with her characters and dialog.
HOME SWEET CHRISTMAS belongs on everyone must read list regardless of what holiday you subscribe to. Family is family. Traditions are traditions. Love is love and HOME SWEET CHRISTMAS is packed with all three. Haven't met a book or characters that I simply adored and make it a practice to never pass on the joy of reading and reviewing anything by this talented, prolific author. HOME SWEET CHRISTMAS is what the winter season embodies and will entertain and leave you with a huge smile. Guaranteed.
SUMMARY
With twinkling humor and heartfelt Christmas spirit, two friends find love in a town called Wishing Tree…
Until Camryn Neff can return to her "real" life in Chicago, she's in Wishing Tree to care for her twin sisters. She's not looking for forever love, not here. But handsome hotelier Jake Crane is a temptation she can't resist, so she suggests they pair up for the season. No golden rings, no broken hearts. At his side, she sees her hometown through Christmas-colored eyes. The cheer is cheerier, the joy more joyful. She thought she had put her future on hold…but maybe her real life was here all along, waiting for her to come home.
New in town, River Best is charmed by Wishing Tree's homespun traditions and warmhearted people. When she's crowned Snow Queen, she's honored but wary. Dylan Tucker, her king, seems like the stuff of sugarplum dreams, but she can't shake the feeling that he's hiding something big. As they perform their "royal" duties—tasting cookies, lighting trees—Dylan's good humor and melty kisses draw her to the brink of love. But she can't let herself fall until she uncovers his secret, even if her lack of faith means losing him forever.
---
What do you think about this review?
Comments
No comments posted.

Registered users may leave comments.
Log in or register now!