"The prisoners take the prison and freedom is theirs."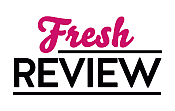 Reviewed by Annetta Sweetko
Posted October 14, 2022

Romance Paranormal | Fantasy Urban
Kane had been condemned to a prison camp, one that was not even known to the King of the Vampires. The camp was a place where the vampires of privilege got rid of problems and kept them there. Soon though THE VIPER would come and wreak havoc to save someone whom he felt did not belong.
Nadya, was in the prison, caring for those she could, as a nurse. But she was in a prison that was not of her making when her betrothed decided to make it so he would not have to marry her. So for many days, she quietly, face hidden from the world did what she could to help ease others' pain. There she sat with Kane, when he used his own body as a distraction, to help others escape the prison.
He, and a few others, manage to escape and is miraculously transformed. Though readers might not be sure he knew what it was he was accepting. Healed and healthy - sorry spoilers abound if I say much more and really this part must be read to understand - he no longer wants to die. Now rescuing the woman who helped him is all THE VIPER wants.
THE VIPER, by author J.R. Ward, is one of those books that you tell yourself you will just read a chapter but find yourself closing the book at the end! Kane and Nadya are well-written characters that will have your heart going out for them. Though you don't know the truth about Kane's dead shellan until the end, you know something was not right in the whole thing. Nadya - you might say was punished for her father's misdeeds - though his heart was right, his actions so wrong and she paid the price.
What Kane does after his transformation, caused by a bit of noncommunication about his change, sends him back with Nadya in his arms to the person who helped him. Demanding she help her and after looking at Nadya knowing how wronged the young girl has the mystery woman agreeing to give life back to his nurse.
Characters from the previous prison books return along with some of the BDB who had been searching for the new site of the prison. There are several new characters that will have you wondering just how Ms. Ward comes up with these "people." I was glad that the mystical side of these stories allowed the extraordinary healing of two people who had not deserved what they had gone through.
THE VIPER can be read as a stand-alone, but I would advise getting your hands on The Jackal and The Wolf for the pure pleasure of reading these outstanding stories.
SUMMARY
Framed for the grisly murder of his shellan, Kane is condemned to the notorious prison camp—unaware of the dark truth behind his arranged mating. Centuries later, when he is horribly burned while attempting to save others, he prays he'll finally be reunited in the Fade with his mate…not knowing what revelations await him.

Nadya is a self-taught nurse who does what she can to ease the suffering of the prisoners. When Kane comes under her care, she cannot help but empathize with his condition for very personal reasons—and as the guards take him away one last time, she fears he is facing a terrible death.

After a daring rescue, Kane is offered a treatment that will change his very nature. Choosing life, for the time being, he goes back for the female who took such good care of him—but his duty to Nadya sets him on a collision course with his own past. When long-buried secrets are exposed, his self-destruction is inevitable…unless true love can save his soul.
---
What do you think about this review?
Comments
No comments posted.

Registered users may leave comments.
Log in or register now!