"Destiny and romance in an amazing read!"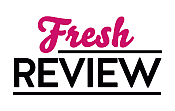 Reviewed by Annetta Sweetko
Posted October 10, 2022

Vasilisa Sidkorolyavolkva is a royal blood lycan, with a big secret. One that she can only tell in a DARK WHISPER to her best friend. But, there is a legacy she must fulfill - that a man will come and claim her and the soul she has guarded.
Afansiv Belan - Siv - is an ancient Carpathian. A man who has lived for centuries but only comes to life when he meets Vasilisa. He never expected his mate to be a lycan but the truth is there before him from the moment he meets her. However, mixing Lycan blood with Carpathian is frowned upon - will they become what is feared, or is it all just foolishness? When people are born for one another, how could it be wrong?
DARK WHISPER is an amazingly different Carpathian story as author Christine Feehan once again blends the Lycan world and Carpathians, and we get to watch the fireworks. Vasilisa is a fascinating woman - a warrior, who doesn't take a back seat to anyone. Including her new lifemate. Siv is an ancient who has had time to get with the modern world but the protectiveness that is ingrained in the very blood of the Carpathian male is so evident in his treatment of Vasilisa.
A lot of secondary characters come into play as we see Ivory, Razvan, Dimitri and Skylar from past offerings, as well as Petru, Nicu, and Benedek - ancients traveling with Siv. In the book before this one - DARK TAROT, readers were introduced to the portals that are guarded by women and the demons and other evil that are trying to break free. This plot continues in some form in DARK WHISPER - along with the use of tarot cards.
As with most of the Carpathian books Siv and Vasi are destined for one another but with all the action and danger the sexual side of things is minimal but with Ms. Feehan's usual steamy style.
The hostilities by locals toward those they consider mixed blood are only a part of this amazing action packed read. You have got to read DARK WHISPER to get all of the ins and outs, the secrets, the truths, and find out who might be the real bad guys and who only wants to live in peace.
DARK WHISPER is one of Ms. Feehan's best offerings in this series. The action begins with the opening of the book and only ends when you let your imagination quit. Another hit by an author who just gets better and better at giving readers what they want - romance, action, and amazing characters, all in a perfectly crafted world.
SUMMARY
Vasilisa Sidkorolyavolkva is a Lycan of royal blood. She knows what's expected of her, but all she wants is to be out from under her family's watchful eyes. There is a fire inside her that is building. A restlessness coupled with a sense of growing dread. Every day she feels the weight of the legacy passed down through generations. The prophecy that says a man will come to claim her as his mate and that she will guard his soul. She knows nothing about him, except that he is hers. But nothing seems real until the night she meets him in the flesh....

Afanasiv Belan is a Carpathian, and an ancient one. In all the centuries of his existence, no one has ever affected him like Vasilisa. He can see into her mind and feel what's in her heart. They are so alike, warriors bound by honor and plagued by secrets. They both know they must reveal the darkest parts of their souls if they hope to survive and protect the ones they love.

But if they claim each other as lifemates it will change them down to the bone. They will become something more—something both of their kinds fear....
---
What do you think about this review?
Comments
No comments posted.

Registered users may leave comments.
Log in or register now!