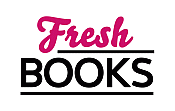 New Year, New Books in January
"Bookmobile Cat supports librarian in sleuthing activities..."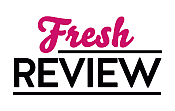 Reviewed by Ruth Castleberry
Posted October 5, 2022

Mystery Amateur Sleuth | Mystery Pet Lovers | Mystery Book Lover
The bookmobile cat, Eddie, and librarian Minnie Hamilton decide to help patron Ryan Anderson when police identify Ryan as the primary suspect that robbed a bank and shot the security guard. In THE CRIME THAT BINDS, as the two amateur detectives begin trying to locate Ryan, another bookmobile patron, Pug Mattock, is killed under suspicious circumstances. The police believe Ryan is a suspect in Pug's death since the two met in the bookmobile, just as Ryan became aware he is a person of interest in the robbery.
While the mystery occupies some of Minnie's time, the assistant librarian also deals with adding another bookmobile clerk since the library expands the hours the bookmobile operates. Hunter Morales joins Julia Beaton, and the two take Eddie and the bookmobile out when Minnie's duties require her presence at the library. Readers also catch up with Minnie's extended family of friends: Kristen, close friend, restaurant owner of/chef at Three Seasons, and pregnant; Aunt Frances and her new husband, Otto Bingham; co-workers from the library; and Chilson's middle school principal and Minnie's fiancé, Rafe. There is a bit of intrigue at the library as the new director's first-year contract is up for renewal, and one board member is stirring up trouble and trying to enlist Minnie in her effort to hire someone new. And Rafe and Minnie try to save the relationship of two close friends, obviously in love, yet stubborn about why their relationship won't work.
Laurie Cass writes an engaging cozy that includes updates with familiar characters and a mystery filled with red herrings and twists. And then there's Eddie, the featured character in the Bookmobile Cat Mystery series. Always an integral part of any sleuthing solution, Eddie shines in his participation in the outcome of THE CRIME THAT BINDS. Ms. Cass continues to build a community that is very inviting and comfortable to visit.
SUMMARY
Librarian Minnie Hamilton and her rescue cat, Eddie, are ready to pin down a bank robber in the newest installment of the delightful Bookmobile Cat mystery series.
Late March is prime reading weather in the small northern Michigan town of Chilson. Though snowfall and cloudy skies deter outdoor activities, life inside the bookmobile is warm and cheerful. But as Minnie and Eddie are making the rounds to deliver comforting reads, they see something strange: loyal bookmobile patron Ryan Anderson making a sudden u-turn and speeding away. When Minnie discovers the police want to question Ryan about a bank robbery and the death of a security guard, she realizes she's one of the only people who thinks Ryan isn't morally bankrupt.

When an additional murder victim is discovered, the police immediately suspect her patron, but Minnie isn't convinced. And when she encounters Ryan hiding from the police, she decides to help him by investigating the crimes. Minnie and Eddie will have to fight tooth and claw to prove his innocence.
---
What do you think about this review?
Comments
No comments posted.

Registered users may leave comments.
Log in or register now!