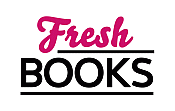 Best reads in December
"Will she let him back in her life?"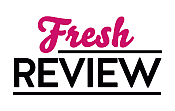 Reviewed by Annetta Sweetko
Posted September 26, 2022

Lana had grown up in a less than typical way - her mother and she were cat burglars. She had been trying to settle down when several things happened and she found the DANGER RISING. Her mother died, a family heirloom (just about the only thing she had from her family) is stolen and a man she was starting to fall in love with died. Or did he?

Black ops and love do not go together, so Teague does the right thing and "dies." Only he is very much alive and when her life - after she goes to take back what is hers - is in danger, he must resurrect himself. If he expected open arms he was in for a big surprise and just what he deserves.

Lana is not going to let him get close again, though after some dangerous run-ins, is glad he is around and using his expertise, her heart is not getting involved. Right? Right!

DANGER RISING will have you on the edge of your seat and biting your nails. This story, like every book in the Red Stone Security series, can be read as a stand-alone. Lana and Teague have to know how to get things done, but so does the bad guy. And though you can understand why Teague let his boss tell her he was dead, you can't help but feel he was also an idiot. Lana is no fool and can weigh things for herself and though she wants roots he should have given her the option and the truth.

Thank goodness for the Red Stone Agency who come to help out where they can and give Lana the "family" she so wants. Will Teague be part of that family? Author Katie Reus is known for her HEAs but he will have his work cut out for him in DANGER RISING.

If you love action, romance, drama, and danger and a bit of the bad guy getting more than he bargained for then you have to get DANGER RISING and settle down for a roller coaster amazing ride.
SUMMARY
She's going after what's hers.

When Lana's mom died, she was heartbroken. And when her mom's business partner stole a priceless family heirloom, she vowed to get it back. The former thief has no problem taking what's hers—except this time she ends up stealing more than she bargained for. Now Lana is in possession of dangerous information, the kind that could get her and anyone she cares about killed. When the man who broke her heart shows up offering to help—a man she thought was dead—she accepts. But only because she needs a trained partner to pull off her next job. And this time she'll protect her heart at all costs. Teague already broke it once. She won't let him in again, no matter how much he tempts her.

And it could get her killed.

Black Ops agent Teague has been watching Lana from the shadows for months. It killed him to keep his distance, but he couldn't let her know he was alive until he was sure it was safe—until his enemies were dead. But now she's in grave danger and she's his to protect, always has been. He never got over Lana; she's in his blood. He's just got to prove she can trust him—and convince her to give him a second chance. But first they'll have to work together to stop a monster—and outrun the people who want them dead.

Author Note: each book in the Red Stone Security series may be read as a stand-alone, complete with HEA
---
What do you think about this review?
Comments
No comments posted.

Registered users may leave comments.
Log in or register now!