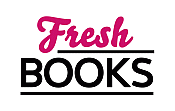 Best reads in December
"Chilling dystopia where Asian-Americans are demonized and hated"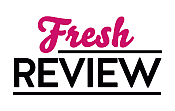 Reviewed by Make Kay
Posted September 26, 2022

Celeste Ng's third remarkable novel, OUR MISSING HEARTS, is a chilling dystopian novel that nonetheless wraps us in familial love and a sense of hope. All three of Ng's books have been knock-outs, and OUR MISSING HEARTS is powerfully compelling. Readers who enjoyed The Handmaid's Tale by Margaret Atwood or Fahrenheit 451 by Ray Bradbury will adore OUR MISSING HEARTS.

Set in an alternate present, 12-year-old Bird (Noah) Gardner and his father Ethan are struggling to quietly live under the radar. Bird's Chinese poet mother Margaret Miu disappeared three years ago, and Bird's Caucasian father has instructed Bird to never mention her. Tarred by the same brush that unfairly deemed Margaret to be subversive, Ethan has lost his job as a linguistics professor and now toils at a near-blue collar job for a pittance. It's heartbreaking to watch Ethan counsel his half-Chinese son to cower in fear from the authorities under a repressive American regime that has decided Asians are the big boogieman that must be demonized and attacked.

The despicable U.S. government has passed a nativist act called Preserving American and Culture Traditions (PACT). The legislation opposes foreign cultural influences, and under the cover of this piece of jingoism, the government has been "reassigning" custody of children whose parents are (of course falsely) accused of being un-American. The McCarthyism dripping from these pages is so chilling, yet I could potentially see this coming to fruition in our country, which makes it all the more frightening.

Bird receives some unexpected clues from the mother who abandoned him, and escapes his tightly constrained life to look for his lost mother. As he bumbles on his initially solitary way, he makes connections with others such as an old schoolmate who was "reassigned" herself, his mother's old friend, and a network of librarians who are attempting to track the missing children. Bird learns how his mother's poetry inspired anti-PACT demonstrations and other acts of subversion, which is so beautiful and uplifting in the midst of fear and suspicion.

OUR MISSING HEARTS is not an easy novel to read, because the cautionary dystopian tale seems all-too-close. Told with great sensitivity and ethos, Ng draws a picture of empathy and love and the courage of convictions. Race, relationships, and families are all skillfully explored in this tale of repression and the triumph of love. Ng's OUR MISSING HEARTS gave me chills, and will resonate in my heart for years to come.
SUMMARY
Twelve-year-old Bird Gardner lives a quiet existence with his loving but broken father, a former linguist who now shelves books in a university library. Bird knows to not ask too many questions, stand out too much, or stray too far. For a decade, their lives have been governed by laws written to preserve "American culture" in the wake of years of economic instability and violence. To keep the peace and restore prosperity, the authorities are now allowed to relocate children of dissidents, especially those of Asian origin, and libraries have been forced to remove books seen as unpatriotic—including the work of Bird's mother, Margaret, a Chinese American poet who left the family when he was nine years old.

Bird has grown up disavowing his mother and her poems; he doesn't know her work or what happened to her, and he knows he shouldn't wonder. But when he receives a mysterious letter containing only a cryptic drawing, he is pulled into a quest to find her. His journey will take him back to the many folktales she poured into his head as a child, through the ranks of an underground network of librarians, into the lives of the children who have been taken, and finally to New York City, where a new act of defiance may be the beginning of much-needed change.



---
What do you think about this review?
Comments
No comments posted.

Registered users may leave comments.
Log in or register now!