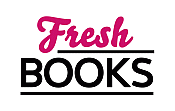 Grab a PSL and a great read in September
"A couple who find love and fight for their community against a faceless enemy!"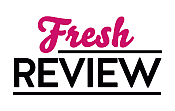 Reviewed by Miranda Owen
Posted September 22, 2022

THE TIME FOR LOVE is the eleventh book in the Cynsters Next Generation series by Stephanie Laurens. I normally enjoy Stephanie Laurens' mix of romance and mystery, but I found this story especially entertaining. Initially, I was unsure about a story with an industrialist hero. Some of my favorite historical romance authors like Lisa Kleypas do it all the time, but I think creating a hero like that can be dicey. With all the environmental and societal ills of the time, an industrialist hero can be a tough sell. Thankfully, even with the problems inherent with that period in history, Martin Cynster is not a jerk, and he cares about anybody working for him as well as the community he sets up shop in. Eventually, Martin convinces Sophia about the quality of his character as well, and she trusts him to help her with her current difficulties.
Miss Sofia Carmichael is the person running Carmichael Steelworks. She is the brains behind the operation and the one making the decisions. If written by a different author, a big chunk of this story would center around the hero's possible feelings of inadequacy because of Sophia's position of power. Happily, that's not usually how the hero's mind works in a Stephanie Laurens romance novel. Sophia's intelligence and energy act like a magnet for Martin and he is immediately drawn to her. Sofia is at an interesting point in her life. She meets Martin just as she's starting to notice a pattern of what initially appear to be accidents at her steelworks. Martin proves to be the partner she never knew she needed – in business and life. I love this couple because they respect each other's strengths and complement each other well. For me, the mystery was just as engrossing as the love story. Finding out the motive for the attacks at the steelworks winds up being crucial to uncovering who is behind them. True to form for this author, Martin is a hero who works well as a teammate as well as a leader when needed, without being condescending. Likewise, Sofia is n intelligent woman with self-confidence and inner strength.
THE TIME FOR LOVE has a couple who find love and fight for their community against a faceless enemy. The resolution to the mystery in THE TIME FOR LOVE is different in many respects from the ones in other stories by Stephanie Laurens. Part of me was hoping for more negative consequences for the villain, but I also think that it made sense for the story, the characters, and the period. I eagerly await Stephanie Laurens' next unique mix of mystery and romance.
SUMMARY
#1 New York Times bestselling author Stephanie Laurens explores what happens when a gentleman intent on acquiring a business meets the unconventional lady-owner, only to discover that she is not the biggest or the most lethal hurdle they and the business face.

Martin Cynster arrives at Carmichael Steelworks set on acquiring the business as the jewel in his industrialist's crown, only to discover that the lady owner is not at all what he expected.

Miss Sophia Carmichael learned about steelmaking at her father's knee and, having inherited the major shareholding, sees no reason not to continue exactly as she is—running the steelworks and steadily becoming an expert in steel alloys. When Martin Cynster tracks her down, she has no option but to listen to his offer—until impending disaster on the steelworks floor interrupts.

Consequently, she tries to dismiss Martin, but he's persistent, and as he has now saved her life, gratitude compels her to hear him out. And day by day, as his understanding of her and the works grows, what he offers grows increasingly tempting, until a merger, both business-wise and personal, is very much on their cards.

But a series of ever-escalating incidents makes it clear someone else has an eye on the steelworks. The quest to learn who and why leads Martin and Sophy into ever greater danger as, layer by layer, they uncover a diabolical scheme that, ultimately, will drain the lifeblood not just from the steelworks but from the city of Sheffield as well.

A classic historical romance, incorporating adventure and intrigue, set in Sheffield. A Cynster Next Generation novel.
---
What do you think about this review?
Comments
No comments posted.

Registered users may leave comments.
Log in or register now!