"WWII lady spy novel"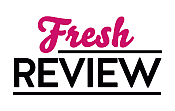 Reviewed by Make Kay
Posted September 16, 2022

Book four in the Elena Standish historical mystery series, A TRUTH TO LIE FOR is another navel-gazing novel in this new WWII series by Anne Perry. Over the decades, Perry has become less concerned with the murder mysteries and instead more and more concerned with grappling with how individuals decide what is right and wrong, and the moral costs it takes to stand up for one's convictions. This can be a remarkable topic if done well, but Perry's books tend to leave me feeling bludgeoned by her characters' moral ponderings. I have taken a break from her books for about five years because of this, and found upon returning to Perry's writing that she has not increased her finesse in dealing with this topic.
Set in 1934, photographer and spy Elena Standish is sent by MI6 to smuggle two germ warfare scientists out of prewar Germany. Elena contacts an American Jew who is a war correspondent in Berlin, whom she worked with as a spy previously. The interplay between Elena and her friend is one of the best parts of the book. Their spycraft seems remarkably juvenile, but perhaps in this earlier era, no real intelligence savvy was required?! Elena's job also fizzles out rapidly, contributing to the sense of flatness of the story.
I was curious how Perry was going to make her primary German Gestapo protagonist a sympathetic character. Kudos to her, she does manage to pull this off nicely. Watching this Gestapo officer tenderly interact with his family is the second enjoyable part of this novel. Hitler and other German military leaders are, of course, portrayed as conniving and evil monsters, with a fairly heavy-handed handling of most of the German characters. The English characters are not particularly nuanced either, and the cast is insipid overall.
Perry's early works were so vivid and captured my imagination so well that I keep hoping for a spark of her early brilliance. Unfortunately, A TRUTH TO LIE FOR is another lackluster Perry historical mystery novel with too much repetitive introspection and not enough action.
SUMMARY
It is the summer of 1934, and Hitler is nearing the summit of supreme power in Germany, his eyes set on European domination. When Britain's MI6 gets word that a pair of German scientists have made breakthroughs in germ warfare, they send Elena Standish on a dangerous mission to get one of them out of Germany before he's forced to share his knowledge and its devastating power with Hitler's elite.
But the British soon learn that it's more than just time that Elena is working against. The new head of Germany's germ warfare division is an old enemy of Elena's grandfather Lucas, the former head of MI6. And he's bent on using any means at his disposal to avenge his defeat at Lucas's hands twenty years before.
What starts as an effort to save Europe from the devastation of disease soon becomes an intensely personal fight. As Elena and the scientist make their way across Germany, from Berlin to Bavaria and beyond, they confront not only the Gestapo but also a ragtag group of unpredictable Nazi supporters. Elena finds her every decision challenged in this compelling thriller that takes a searing look at what it means to do what's right in a world rife with so much evil.
---
What do you think about this review?
Comments
No comments posted.

Registered users may leave comments.
Log in or register now!