"Best situational romantic comedy of this season."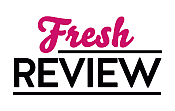 Reviewed by Sandra Wurman
Posted September 16, 2022

It takes a while to get sucked into this beauty by Sarah Morgan, but once it grabs your attention and candidly your heart as well, you realize SNOWED IN FOR CHRISTMAS is so much more than just another season tale. It's about family and its ultimate importance. It's about the absence of family and its impact. It's about Lucy Clarke and her angst about spending another Christmas without her dear grandmother, who for all practical purposes, had been her ground-stone. And about Ross Miller, who is a wonder kid in the sporting goods and apparel arena. But the most impressive part of Ross Miller is his close, successful family. You might say Lucy and Ross are opposites. But both are driven by their innate desire to succeed. Lucy with her marketing skills. Ross by his business acumen. Great characters.
Nanna Jean is just priceless. She's going to stir up happy thoughts and memories with anyone who had a grandparent who liked to stir things up and did not have a filter. I bet you are smiling already.
SNOWED IN FOR CHRISTMAS would make an excellent scenic play, either large or small, infused with, at times, outrageous but nonetheless hysterical dialog. Family talk at its best and funniest. Characters that are uncommonly truthful, honest, blunt, open and angst-filled. Stuff of great comedies. So when describing SNOWED IN FOR CHRISTMAS it is the best situational romantic comedy of this season. I couldn't help seeing Betty White every time Nanna Jean opens her mouth.
The Miller family is on their game this holiday season. Looking forward to spending time doing traditional things, traditional for the Miller family is a conceptually broad term. Of course, it wouldn't be a great story without the minor disruptions and revelations.
Sarah Morgan spent a great deal of time setting the stage for this wondrous tale. All very necessary so you can understand how these characters interact. Families are a complex machine of sorts. Lots of angles and gears.
The appearance of some additions to the Miller lodge festivities is simply ingenious and award winning. As always, my review will avoid giving away much of the plot. That's your joy. Be prepared to be overjoyed with SNOWED IN FOR CHRISTMAS. SNOWED IN FOR CHRISTMAS was my introduction to Sarah Morgan, going to keep an eye out for more from this talented wordsmith. Her dialog is simply the best.
SUMMARY
A family gathering

This Christmas the Miller siblings have one goal—to avoid their well-meaning family's endless stream of prying questions. Ross, Alice and Clemmie have secrets that they don't intend to share, and they are relying on each other to deflect attention.

An uninvited guest

Lucy Clarke is facing a Christmas alone and the prospect of losing her job. Unless she can win a major piece of business from Ross Miller, the season promises to be anything but festive. She'll just deliver her proposal to his family home and then leave. After all, she wouldn't want to intrude on the Miller family's perfect Christmas.

A Christmas to remember

When Lucy appears on the Miller family's snow-covered Highland doorstep, she's mistaken for Ross's girlfriend. By the time the confusion is cleared up, they're snowed in—she can't leave, even if she wants to! But does she want to? As secrets spill out like presents from an overstuffed stocking and the chemistry between her and Ross ignites, this is going to be either Lucy's worst Christmas ever or the best mistake of her life.
---
What do you think about this review?
Comments
No comments posted.

Registered users may leave comments.
Log in or register now!