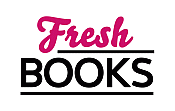 Grab a PSL and a great read in September
"A Fun New Mystery Series with a Cryptid Twist"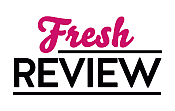 Reviewed by Sandra Martin
Posted September 16, 2022

A DEATH IN DOOR COUNTY is the first installment in the new Monster Hunter Mysteries featuring oddity bookstore owner and cryptozoologist, Morgan Carter. There have been two deaths in the turbulent waters connecting Green Bay to Lake Michigan, but these are no ordinary drownings. The bodies are found with unusual marks and discarded in questionable places. Is there an unknown lake monster stalking the straits?
Morgan Carter had an unconventional childhood and tragic past. She now resides in Door County, Wisconsin, and runs a bookstore once owned by her deceased parents. Her store is filled with oddities she's acquired or gained from traveling the world with her cryptid-hunting parents. When the Chief of Police, Jon Flanders, shows up at her store and asks for her assistance in two recent drownings, Morgan is intrigued. The two men were tourists and strong swimmers, but their deaths look suspicious. Morgan agrees and the investigation begins, but it isn't long before she receives an ominous note and a store employee is attacked. Someone doesn't want Morgan poking around. Morgan enlists the aid of a local geologist that has worked in the area waters for years, but when something happens to Marty, Morgan realizes she has either angered a large lake monster or she has disrupted a manmade con. Can Morgan and her loyal rescue dog Newt stay alive? Or will they end up in a watery grave?
This new mystery series from Annelise Ryan is seriously fun. Morgan is an interesting character with a tragic past and an unusual occupation. She's a cryptozoologist who searches for creatures that others don't believe exist; Loch Ness Monster, Sasquatch, Chupacabra etc. After being conned in the past, Morgan has a hard time trusting men, but Chief of Police, Jon Flanders, is a nice way for her to move forward as a potential romantic interest. A DEATH IN DOOR COUNTY is well-plotted with great high-stakes drama and a nice twist at the end. The action on the water is palpable and the historical information on shipwrecks and lost treasures is fascinating. Overall, this is a great start to a new series. Readers who are looking for something a little different in a cozy-esque mystery, will thoroughly enjoy A DEATH IN DOOR COUNTY.
SUMMARY
Morgan Carter, owner of the Odds and Ends bookstore in Door County, Wisconsin, has a hobby. When she's not tending the store, she's hunting cryptids—creatures whose existence is rumored, but never proven to be real. It's a hobby that cost her parents their lives, but one she'll never give up on.

So when a number of bodies turn up on the shores of Lake Michigan with injuries that look like bites from a giant unknown animal, police chief Jon Flanders turns to Morgan for help. A skeptic at heart, Morgan can't turn down the opportunity to find proof of an entity whose existence she can't definitively rule out. She and her beloved rescue dog, Newt, journey to the Death's Door strait to hunt for a homicidal monster in the lake—but if they're not careful, they just might be its next victims.
---
What do you think about this review?
Comments
1 comment posted.
Re: A Fun New Mystery Series with a Cryptid Twist

efwef
(Alisha Gill 2:22am Friday)
Registered users may leave comments.
Log in or register now!