"A captivating romance!"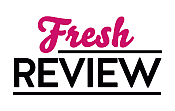 Reviewed by Annetta Sweetko
Posted August 26, 2022

Kate Bartlett has found her place by opening her home to help battered/abused women. Haven Farm has given these women a chance to rebuild their lives. If only the idiot ex-boyfriends and husbands didn't believe it was all Kate's fault that things had gone wrong for them.

Dan Wolff is a former SEAL who left that world and tried to move on. Now a small town sheriff in Florida, Dan finds himself PROTECTING KATE with everything he has. Neither of them has time for romance. He with his nightmares and her with her dream of helping these women get better lives. But sometimes things that are meant to be - will be - despite the danger!

When a prison break brings danger to their little town and what better place to try to hide out than a house full of helpless women The bad guys are in for a big surprise.

PROTECTING KATE is a wonderful, heartwarming read. There is just the right amount of romance and danger to make it one that you cannot put down. Dan's past haunts him after the failed mission due to faulty intel and the nightmares have lessened but are still there as is his guilt. (Though the failure was not his fault at all.) Kate is an amazing woman who is trying to give women with no hope, not only hope but the means to move on and kick a little backside if the opportunity arises. And, here is a little hint, it does.

Author Desiree Holt never fails to give readers an amazing read with everything that will enthrall readers. Good guys, bad guys, strong women, and women who are getting stronger by the day, danger, intrigue, stupidity, humor, and the perfect happily ever after. PROTECTING KATE is part of Susan Stoker's Special Forces: Operation Alpha world and the last book in Holt's Protector's series.
SUMMARY
For Kate Bartlett running Haven Farm was the realization of a dream. Helping battered and abused women build a new life was very satisfying. Of course, it left her with no personal life of her own but she put that on the back burner.
Dan Wolff left the SEALs with a nightmare that wouldn't go away. It kept him from having a personal life and sent him to the small town of Dixville, Florida, where he served now as sheriff of the county. His biggest challenges were the rednecks who thought it was fun to get drunk and beat up their women, a situation that brought him into continuous contact with Kate.
But it all changes when a group of convicts escapes from the nearby prison and takes refuge in Dixville. Can Dan protect the women who make perfect shields? And will he and Kate finally give in to the attraction that sizzles between them?
Excerpt
It had been a long day, and Dan was just as glad to have it over with. The disturbances at Haven Farms seemed to be getting more frequent, local bullies who thought abusing their wives was good entertainment. These idiots were sick fucks who had no respect for anything. Assholes who drank too much, who thought they showed their power by beating their women and destroying property in their rage. And resented the hell out of Kate and the refuge she'd created for those women.
He'd inherited the situation from the former sheriff who'd chosen to turn a blind eye rather than tangle with the guys, which was the reason he was gone and Dan was here. Things had died down for a while as the men in town took their measure of the new sheriff, but that hadn't lasted long. It was obvious they still believed they had the control. And it seemed to be growing.
He was determined to find a way to deal with that before it became worse than it already was. He'd love to give them a dose of their own physical violence, but, unfortunately, the law prevented him. Any chance he had to toss their crappy asses in jail, however, he took without hesitation.
If not for Kate Bartlett, these women would have no refuge when they finally managed to break away from their prison of abuse. Dixville was lucky circumstances had allowed such an extraordinary woman to open a shelter here. Haven Farms had become an incredible facility for abused women, thanks to Kate's determination and dedication. She gave 200 percent trying to help battered and abused women resurrect their lives. She taught them skills and courage and self-respect and how to protect themselves in the future. He wanted to make sure she had all the help she needed.
Kate. Definitely a one-of-a-kind woman. He had such respect for her and wanted to go out of his way to give her all the support she needed. Sometimes, he just wanted to grab these asshole guys and pound flesh until he'd knocked all the fight out of them. Too bad that even if he did, it only worked for a short time. He could restrain their bodies for the moment but couldn't do a thing about their fucking brains.
Like two days ago, when Robby "Gorilla" Grissom —an appropriate name for him —had decided he'd had enough of waiting for his wife "to come to her senses." He'd walked away from his job then stopped to buy two beers, which he apparently had downed sitting in his truck. Then he and two of the other husbands took his rifle, jumped in their dual-cab pickup, and barreled their way onto Haven Farms. Banged on the door and screamed for Mary Elizabeth to "get your ass out here." They'd set off all the security sensors, which then had alerted Dan.
Gorilla had also apparently forgotten or ignored the fact that Kate was a crack shot with her own rifle. When he stormed up to the porch, screaming his lungs out, she'd apparently decided to do more than wait for Dan. Opening a window on the second floor, she pushed aside the screen and stuck the rifle barrel out through the opening. Then she called his name to get his attention and fired into the ground two inches from where he stood. Twice. He was still standing in the same spot, staring in disbelief, when Dan arrived.
"I thought he was going to wet his pants." Kate, grinning, described it to Dan after he had one of his deputies haul Gorilla to the jail. "And, by the way, thanks for coming so quickly."
"Always," he assured her.
But then her smile disappeared. "Dan, we've got to find a way to turn this around. These obnoxious jackasses are getting more and more aggressive. Remember, it's their penchant for violence that sent these women running in the first place. We have to find something that makes them understand their behavior could send them to prison for a long time. The last episode apparently didn't have a long-term effect."
"They just can't understand why they don't have the right to treat their women like property. It's a hard fact to make them understand when, for the most part, it's what they've known all their lives." He sighed. "And they never really believe in retribution. I'm not sure they even know what it is. We just have to figure out how to make that happen."
"I want these women to be prepared to deal with this," she insisted. "All of it. Having Susan Stryker conduct self-defense classes here was a huge help, and, for a while, it kept the bastards from trying anything."
Dan nodded. "But nothing lasts forever. It also didn't help that Susan's stalker followed her here and tried to put her and you out of business. I don't know what these women would do without you."
He was surprised when Kate actually blushed.
"I'm just trying to do my best with them." She shook her head. "They need someone to help them get into a new life where they can take control. And away from these jackasses who treat them like property."
"You certainly do that for them," he'd told her, " and very well."
"Thanks. I sure hope so." She sighed. "That's my goal, anyway.
Now, all these hours later, he was still thinking about this morning and Kate. He certainly admired her a lot and made it his personal business to keep an eye on her and Haven Farms and ensure their safety. After all, sad as it was to say, he had nothing else taking up his life. His job was his entire existence, and he wanted it to stay that way. There were places outside of Dixville where he could satisfy his physical needs and be anonymous about it. He didn't want a situation where a woman could find out about his history and maybe tell people his dark secrets.
Kate wasn't even aware of the extra hours he spent cruising the area around the farm. Checking on it. Making time to see where those men looking for trouble were and what they were up to. He kept insisting to himself he was just fulfilling his responsibilities as the sheriff.
Yeah, right. At least it made for a good excuse.
Except, how did he explain the constant messages his cock sent to him whenever he saw Kate, or the balloon of desire growing deep inside him? Or the hunger to be with her and get to know her even better. The dreams of hot sex he couldn't seem to make go away. That woke him up to find his body covered with sweat and his fist gripping his swollen, throbbing shaft. If he wasn't careful, his meticulously constructed walls could come falling down. If that happened, he would have a huge problem. His secret could be exposed, and who the fuck knew what would happen then. He might even have to move away, which didn't appeal to him at all.
It especially meant he wouldn't be around to protect Kate, and he couldn't let that happen.
Kate was one of the most courageous women he'd ever met. From literally nothing, she'd created an environment that not only provided safety and shelter for scared, abused women but also taught them independence and skills to take out into the world. He admired and respected her, but oh God, it had become a lot more than that. She'd put her personal life on hold for a cause she believed in so strongly.
So many nights he dreamt about her naked in his bed. His palms itching to cup her luscious round breasts and tease those taut nipples. Trail his mouth down what he knew had to be silken skin from her neck to her navel and below. Cup the sweet curve of her ass in his palms with her legs spread wide as he plunged into her wet heat.
He blinked when he realized his dick was straining against the zipper of his uniform pants and his balls had developed an ache. God! He wanted to taste every inch of her body and fuck her until neither of them could breathe.
Stop it! You can't do that!
If his life had been different, he'd love for Kate to be a real part of it. The problem was, once she heard his story, she'd want nothing to do with him. Which was why he'd avoided actual relationships like the plague. He used hot, intense sex to temporarily blank out the nightmares, but that only worked for so long. Besides, he was getting weary of meaningless physical contact. Would he ever get past it, or would he carry the guilt to the grave with him?
Sometimes, as much as he appreciated Tex Kegan's friendship, he wanted to curse the man for sending him here. Tex had been his lifeline when he left the SEALs. He blessed his teammate who had connected them while he was still an active SEAL because he'd had no idea where to turn the day he walked out with his gear for the last time. Being sheriff of this small county, headquartered in this small town, was exactly what he needed. Tex had smoothed the way for him so he could walk right into the job, and here he was.
He'd often wondered if Tex was really ten people because it hardly seemed possible for one person to accomplish all he did without working up a sweat. He asked so many times Tex had finally texted him a picture of himself with his gorgeous wife, Melody, and the little girl they'd adopted. In the message he'd written, We're real!
The man had also been there for him on the nights when the bad dreams and guilt plagued him and he needed a calm voice to talk him off the ledge.
He was aware that, under normal circumstances, sheriff was an elected position. However, this county had lost its head lawman unexpectedly, and the commissioners had voted to hire Dan for a year on a trial basis. Now, more than twelve months later, he'd done such a good job no one had a desire to run against him. Tex had provided him with documentation that he'd worked as a private contractor before this, so his years with the SEALs never had to come into it. His secret was safe.
Except for the nightmares, which, though rarer and rarer, never left him completely.
He had just checked on his night shift and was thinking about picking up a pizza on the way home when his cell rang. He looked at the readout.
Kate.
Did just thinking of her conjure up the call? His lips automatically curved in a smile. But he also had to send a stern message to his dick that seemed to know when a call came from her. Would his reaction to her would ever fade? Probably not. Just his damn bad luck.
He pressed Accept.
"Hey. How's it going out there? No more situations like the one this morning?"
"No, thank the Lord, and I'm sure it's thanks to you." Her voice was like music to him.
"Just so you know, I'm telling all my deputies to keep an extra eye on Gorilla and his animal friends. I'm just glad the new security system we set up for you is working so well."
"Yes, and thanks so much for that. I wish you'd let me pay you."
"Consider it a gift from the sheriff's department."
She laughed. "You forget, I have a good idea what your budget is. But whoever my Secret Santa is, we are eternally grateful."
"I'll pass it along. Mindy still doing okay?"
Kate chuckled. "I think she'll be fine as long as Corbin's around. I am amazed at the bond that formed between the two of them."
"I think it's good for both of them. Let's encourage them as softly as we can without making them think we're stepping into their business." He smiled.
"Amen to that," Kate agreed.
"So, what can I do for you?
---
What do you think about this review?
Comments
No comments posted.

Registered users may leave comments.
Log in or register now!