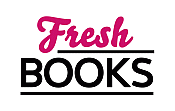 New Year, New Books in January
"Care I say the best of Jill Mansell"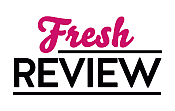 Reviewed by Sandra Wurman
Posted August 21, 2022

Women's Fiction Contemporary | Romance Contemporary
Have you ever met someone with no filter? You know the type, think it - say it. Lachlan has no filter. He's a genius chef with a thriving restaurant. But he gets into trouble with being blunt. His good friend Amber knows this about Lachlan but it is almost impossible to stop someone from blurting out an impromptu response.

Lachlan, Amber, and Raffaele were part of almost eighty foster children that May and Teddy took in over the years. Each child is treated to time with a loving family filled with good vibes and hugs. These three stayed in touch all the years after they left May and Teddy. And now as adults, they have all settled back in Lanrock, the town where they experienced home.

The lives of foster children are very difficult. They lack any sort of concrete home life. No such thing as happily ever after. But the kids fortunate to be placed with May and Teddy were treated to a home - albeit for a usually short time.

Now after May's death Lachlan, Amber and Raffaele have become very protective of Teddy. Being back in what they consider their hometown they encouraged Teddy to get out there and enjoy life. So Teddy went on a cruise and met Olga. Now the kids are worried about this woman who has attached herself to their Teddy. What is her endgame?

Jill Mansell has infused SHOULD I TELL YOU? with her special brand of British humor. Dry as can be expected but laugh-out-loud funny. That's why SHOULD I TELL YOU? is categorized as a rom-com. Entertaining from beginning to end.

Jam-packed with some of the best, and most eccentric characters you'll ever meet thanks to the creative pen of Jill Mansell. Wait till you meet mom and son, Peggy and Benjie Smart. Two opposites. Peggy is outgoing to a fault. Benjie is such a sweetheart but oh so introverted. Peggy hasn't met a person who she wouldn't bring into her camp. And Benjie, well after years of taunting, and bullying, he spends time making friends, the internet way.

Lachlan is a bit of a bounder and his friends remind him of that. His best friends Rafaelle and Amber hold a very special place in his heart. They are his family along with Teddy. But truth be told Lachlan looks at Amber with more than just BFF eyes. It is a line he would never cross, too much at stake. But even after all these years, Amber is it for Lachlan. Something she will never know if it is up to him.

Raffaele is the one that is most difficult to pigeonhole. His salon is a success and his life seems complete but in truth, you wonder just what he wants his future to look like.

There are parts of SHOULD I TELL YOU? that made me sad and that is because Jill Mansell made the angst of Rafael and Lachlan so real, and palatable. Isn't everyone entitled to evolve and admit to loving someone? To find that person. Where Raffaele is certainly still healing from his breakup with his girlfriend Vee there is a part that wishes he finally lose his victim persona.

Lachlan needs to find a way to let his heart do the speaking for once in his life. Sure he has that reputation to outlive, but he has more than grown as a caring, loving man. And his love is genuine, even if it is still bothersome watching him play the hero. Just when do youthful promises hit their expiration date?

Now onto Olga. Olga becomes quite an interesting character as this story evolves. Olga is the perfect example of an old but useful phrase - don't judge a book by the cover. Trust me this is one book that you will love from cover to cover as you slowly, like an onion, peel away all the goodies Jill Mansell has incorporated into what had appeared to be a simple rom-com. No such thing for this amazing, creative author who has become a favorite of mine.
SUMMARY
Effervescent, snappy writing that sticks with you
Hilarious hijinks that are so endearing and so embarrassing
A tight-knit family who'd do anything for each other
Misunderstandings, conclusions jumped to, secrets and revelations that will keep you guessing
Amber Nicholls, Lachlan McCarthy, and Raffaele Wright would normally have absolutely nothing in common. But growing up as foster kids in Teddy Penhaligon's seaside home has forged a bond tighter than glue. Each one has messes in life to deal with, but when they get the news that Teddy's met someone while on vacation, they'll do anything to protect him from a presumed gold-digger—even if they have to save him from himself first.
But how can they guide their foster father when they can barely get a grip on their own lives? It's all a madcap jumble as secrets are shared, hearts are changed, and a single summer becomes a season of endless possibility.
---
What do you think about this review?
Comments
No comments posted.

Registered users may leave comments.
Log in or register now!