"Being strong and stubborn can sometimes get in your way"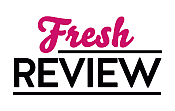 Reviewed by Sandra Wurman
Posted August 21, 2022

A LOT LIKE FOREVER is book number three in Jennifer Snows Blue Moon Bay. Each of these books has shared some amazing characters. They all easily stand alone but following these characters and their stories have been a joy to read and review.
A LOT LIKE FOREVER is a wonderful love story that has an element of bittersweet built into it. Nothing in life is certain and the one thing we can all agree on is to take advantage of the good things and try hard to minimize the bad. Whitney has a lot to be happy about. Her career in event planning for the mayor of Harbor Bay lets her flex her creative muscle. She is surrounded by terrifically supportive friends. She is in love with the most perfect guy, Trent, who shows her daily how much she means to him. But into this terrific life, some rain must fall. And for Whitney, the grey clouds are beginning to overtake the sunny days.
Whitney's mom suffers from Alzheimer and her condition is at best discouraging. Whitney has been working hard to finance her mother's stay at a wonderful facility.
Second to that, but only because it is more current, is Whitney's health issues. She has been suffering some scary moments of her own. Suffering in silence and alone. She hasn't shared her worries with anyone.
And that is the central issue in A LOT LIKE FOREVER. It is good to be strong, resilient, and independent. But at some point, you need to realize the power and strength derived from those closest to you. Instead of taking advantage of the abounding care of her friends and especially Trent, Whitney is determined to go it alone. Whitney even goes so far as to purposely exclude these folk by shutting some important doors.
A LOT LIKE FOREVER is a voyage from sickness to health, from alone to support, from happiness to sadness, and then dare we hope for the reentry of happy times. A LOT LIKE FOREVER is a perfect illustration that nothing in life is guaranteed, so you should take advantage and live each day to its fullest. And that truly includes surrounding yourself with those you love and who love you. Jennifer Snow once again outdoes herself by creating such real and vulnerable characters who will make you laugh and cry. Jennifer Snow makes the reader part of the story. We all feel right along with these folk and in the end can only hope for the best. It may not be perfect – but then again, it's life. Each book in this series tells a remarkable tale about characters following their heart.
SUMMARY
Whitney Carlisle has everything under control—or at least that's what she needs everyone in Blue Moon Bay to think. She has always faced the hard times in her life head-on and come out stronger for it. But this time, she isn't so sure. Whitney knows she needs help, but how can she put that burden on Trent, her fiancé? How can she crush his dreams by telling him the plans they made for a future together have to change?

All Trent Connolly wants is to get married, have kids, and spend the rest of his life loving Whitney. Their relationship has had its share of ups and downs—like any other couple—and they've always managed to get through it unscathed. So when Whitney is clearly struggling with something, Trent is ready to help. His fiancée's strong will is part of what draws him to her—but this time, it feels like it's pushing him away.

Whatever Whitney is hiding from everyone has to be big. Possibly life-changing. She must believe that revealing her secret would do Trent more harm than good, even if it crushes her under the weight of it. The only thing he can do now is be there for her in whatever way she needs…until a secret of his own comes to light that threatens to steal their chance at forever.
---
What do you think about this review?
Comments
1 comment posted.
Re: Being strong and stubborn can sometimes get in your way

he
(Stylish Dipika 3:52am August 22)
Registered users may leave comments.
Log in or register now!