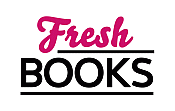 Fall into October Best Books
"The storm is not only in his mind but in their world"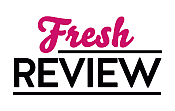 Reviewed by Annetta Sweetko
Posted August 21, 2022

Romance Paranormal | Paranormal Romance | Romance Science Fiction
If only silence were the true enemy of Ivan Mercant his life would be so simple. But the STORM ECHO that flows through him gives little peace. Ivan had grown up knowing he was a ticking time bomb and had few expectations. He had moments of color and life when Soleil Bijoux Garcia came into his life - only to disappear. Now alone again and in despair of the monster in his brain taking over, until one day in the streets of San Francisco he sees her again.

Soleil's life was very alone - having been part of - but not accepted by a pack of ocelots. Until she meets Ivan. She knows that he was someone who meant a lot to her, but being almost dead at the hands of an enemy made her forget. Seeing him again after many years brings those memories back and hope for a future. If the old enemy of both she and the PsyNet can be protected.

STORM ECHO is the sixth of Nalini Singh's Psy-Changeling Trinity series and is one of the best by this author so far. Ivan and Soleil are an amazing couple. She is very lonely, having been ostracized but not let go by her alpha and Ivan's childhood was sad and only the rescue by his grandmother Ena Mercant and her training saved his sanity. The loss of time together will break your heart, but Ms. Singh knows how to weave a story that will have you once again in that happy place.

Several mysteries still need to be explained, but the PsyNet still survives and Ivan and Soleil have found love again. So the world in STORM ECHO that readers have come to enjoy visiting moves along with the characters, friends, and family still thriving. Many readers will be left with more curiosity, especially after that last chapter, and impatiently waiting for the next offering by this fascinating author.
SUMMARY
Silence has fallen. The Psy are free to feel emotion. Free to love. But Silence was never a prison for Ivan Mercant. The biggest threat to his future lies dormant in his brain—a psychic monster that wants only to feed. And now, the brutal leash he's kept on that monster is slipping. He prepared for this day, for the end of Ivan Mercant . . . but that was before he met Lei.

As primal as she is human, this wild changeling brings color into his life, laughter to his soul. Then the dream shatters in a rain of blood, in silent bodies in the snow. Lei is gone. Vanished without a trace . . . until he meets strangely familiar eyes across a busy San Francisco street.

Soleil Bijoux Garcia is a healer who has lost everything. She exists in a world of desolate aloneness . . . till the day she finds herself face-to-face with a lethal stranger. The animal who is her other half knows this man, but her memories are tattered fragments. Sorrow and a need for vengeance are all that drive her. Her mission? To kill the alpha of the DarkRiver leopard pack.

But fate has other plans. Soon, a deadly soldier who believes himself a monster and a broken healer might be all that stand between life and death for the entire Psy race. . . .
---
What do you think about this review?
Comments
No comments posted.

Registered users may leave comments.
Log in or register now!