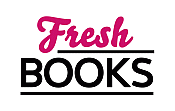 Hot Hot reads in August
"Laura Childs shows no signs of stopping with A DARK AND STORMY TEA!"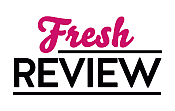 Reviewed by Annie Tegelan
Posted August 5, 2022

Wow, twenty-four books in the Tea Shop Mystery series? Laura Childs shows no signs of stopping with A DARK AND STORMY TEA!
As a huge fan of Laura Childs' writing, I was very much looking forward to reading this book and not surprisingly, this book delivered on all fronts! It has amazing mystery, charming and interesting characters, and an aura that captures readers' attention and doesn't let go until the last page.
I thoroughly enjoyed this book. A DARK AND STORMY TEA has a bit of a dark, spooky vibe to it, so I think the title fits it perfectly. I just love coming back to this world. The writing is always so well done; it has incredible pacing and execution, making it one of my favorite Cozy Mystery series. You really can't go wrong with Laura Childs. When it comes to Mysteries, she is simply the best!
SUMMARY

It was a dark and stormy night, but that was the least of Theodosia Browning's troubles. As she approaches St. Philips Graveyard, Theodosia sees two figures locked in a strange embrace. Wiping rain from her eyes, Theodosia realizes she has just witnessed a brutal murder and sees a dark-hooded figure slip away into the fog.

In the throes of alerting police, Theodosia recognizes the victim—it is the daughter of her friend, Lois, who owns the Antiquarian Bookshop next door to her own Indigo Tea Shop.

Even though this appears to be the work of a serial killer who is stalking the back alleys of Charleston, Lois begs Theodosia for help. Against the advice of her boyfriend, Detective Pete Riley, and the sage words of Drayton, her tea sommelier, amateur-sleuth Theodosia launches her own shadow investigation. And quickly discovers that suspects abound with the dead girl's boyfriend, nefarious real estate developer, private-security man, bumbling reporter, and her own neighbor who is writing a true-crime book and searching for a big ending.



---
What do you think about this review?
Comments
No comments posted.

Registered users may leave comments.
Log in or register now!