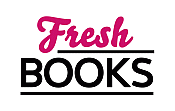 Hot Hot reads in August
"The action never stops!"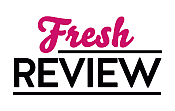 Reviewed by Annetta Sweetko
Posted August 5, 2022

Twelve-year-old Kirra Mandarian survived the night her parents were killed. Her uncle took her to Australia, adopted her, and changed her name to Kirra. But Kirra knew that a day of RECKONING was coming - she would go back to her old home and find the answer to why her parents were killed. She sends messages of interest into the hands of Dillon Savich - F.B.I. Intrigued, he and Agent Griffin Hammersmith arrive to help her find the truth.

Emma Hunt had been kidnapped by a pedophile when she was six and the person that helped rescue her was her soon-to-be adopted father Ramsey Hunt aka Judge Dredd (The Target). Now she is a child prodigy who is about to play at the Kennedy Center in D.C. After a frightening attempt to kidnap her in San Francisco, which she manages to fight off, it sparks fear in her family and Sherlock is ready to help ease that for them by being her bodyguard.

RECKONING is two storylines in one, with a little added romance for Lt. Jeter in the mix. There is so much happening that time will fly by as you are enthralled in this read. Author Catherine Coulter's F.B.I. books with Savich and Sherlock are always great reads and as they keep going, this is #26, they just get better.

Kirra is an attorney now and she is working undercover - though without real training it is a very dangerous thing to do as she is almost caught a couple of times. Her heart is definitely in the right place but she needs backup and in walks Griffin Hammersmith who does just that for her. He also tries hard to be the stoic bodyguard but quickly finds his heart is too far in the mix. Here is the one drawback for this couple, I believe in love at first sight, but their romance just didn't have a real feel to it.

The added storyline with Emma and her amazing piano playing ability has you almost able to feel what the audience felt and the finale that she and the young boy who was also playing sounded like a really fun experience for everyone. To bad the danger and the bad guys continue to rear their ugly heads.

You will have to read RECKONING to find out who the bad guys for both Kirra and Emma's stories might be. I will say that the action will have you turning pages quickly. Especially when Molly (Emma's mom) and Sherlock are kidnapped and spirited away. Some past bad guys might be good, other bad guys come out of the woodwork and the danger keeps coming.

I liked that Ms. Coulter gave three epilogues at the end, to tie everything up nicely and especially Sherlock's surprise for Savich. Read RECKONING and see what it is.

If you want a book that will hold your attention so much that the world disappears for a while then get your hands on RECKONING!
SUMMARY
When she was twelve years old, Kirra Mandarian's parents were murdered and she barely escaped with her life. Fourteen years later Kirra is a commonwealth attorney back home in Porte Franklin, Virginia, and her goal is to find out who killed her parents and why. She assumes the identity of E.N.—Eliot Ness—and gathers proof to bring down the man she believes was behind her parents' deaths. She quickly learns that big-time criminals are very dangerous indeed and realizes she needs Dillon Savich's help. Savich brings in Special Agent Griffin Hammersmith to work with Lieutenant Jeter Thorpe, the young detective who'd saved Kirra years before.
Emma Hunt, a piano prodigy and the granddaughter of powerful crime boss Mason Lord, was only six years old when she was abducted. Then, she was saved by her adoptive father, San Francisco federal judge Ramsey Hunt. Now a 12-year-old with a black belt in Tae Kwon Do, she narrowly saves herself from a would-be kidnapper at Davies Hall in San Francisco. Worried for her safety, Emma's entire family joins her for her next performance, at the Kennedy Center in Washington, D.C.. Sherlock and officers from METRO are assigned to protect her, but things don't turn out as planned…
---
What do you think about this review?
Comments
No comments posted.

Registered users may leave comments.
Log in or register now!