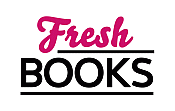 Hot Hot reads in August
"A murderer loose on a mountain, a pilot in danger"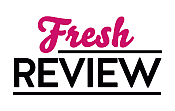 Reviewed by Clare O'Beara
Posted August 5, 2022

Brace for a whirlwind of action in this thriller featuring helicopter pilot Penny Carlton. LIFE FLIGHT starts amid a storm in the North Carolina mountains, and the medical evacuation coincides with the escape of a notorious serial killer. The first in the 'Extreme Measures' series, by dependable romantic suspense author Lynette Eason, will appeal to fans of suspense, whether thriller, psychological suspense, or even horror.

Penny is a fantastic heroine. She is doing great work for society, and her three-person emergency medical crew is entirely female. They work smoothly and trust Penny to pilot them out of a bad spot when the chopper gets damaged. Now responsible for an injured girl as well, Penny hikes away from her impromptu landing site and seeks a house on the slopes of Mount Mitchell which might have a working landline or satellite phone. Why the team doesn't have a sat phone is a whole other story but has been passed off as budgetary reasons. Many years ago, Penny was in juvenile detention for a few months, and she's learned self-defense and self-reliance.

FBI Special Agent Holt Satterfield is driving to the mountain, as the serial killer is believed to be headed in that direction. The man escaped from a scheduled hospital trip with the aid of accomplices. Hard as it is to believe anyone would help a sinister murderer, the story proves to have enough suspects to populate the pages with many twists.

Holt is not entirely aware of Penny's background, but he's seen enough of her in the preceding months to know he would like to start a relationship. The two of them are always on the go, always being sent differing directions for work. Is there any point in starting something? Penny doesn't seem to feel the need for a man in her life. Yet several times she is shown to be alone and vulnerable. Her character is forced to undergo a reassessment of what a partner means, and why it's good to have someone at your back.

There is plenty of action in this story, so a secondary thread, relating to an older case that has turned up new evidence, just feels like padding. I kept reading in case it turned out to be a sub-branch of the main plot, but I never got interested enough to care. LIFE FLIGHT is excellent when it sticks with piloting and evading an unhinged escapee. The new series is off to a cracking start.
SUMMARY

EMS helicopter pilot Penny Carlton is used to high stress situations, but being forced to land on a mountain in a raging storm with a critical patient--and a serial killer on the loose--tests her skills and her nerve to the limit. She survives with FBI Special Agent Holt Satterfield's help. But she's not out of the woods yet.

In the ensuing days, Penny finds herself under attack. And when news reaches Holt that he may not have gotten his man after all, it will take all he and Penny have to catch a killer--before he catches one of them.

Bestselling and award-winning author Lynette Eason is back with another high-octane tale of close calls, narrow escapes, and the fight to bring a nefarious criminal to justice.
---
What do you think about this review?
Comments
No comments posted.

Registered users may leave comments.
Log in or register now!