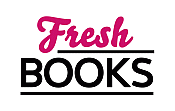 Hot Hot reads in August
"An Elusive Serial Killer Stalks the Foggy Streets of Charleston in the Latest Tea Shop Mystery"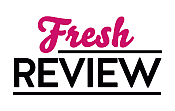 Reviewed by Sandra Martin
Posted August 5, 2022

It's been a busy spring season at the Indigo Tea Shop. Theodosia is at the Heritage Society finalizing plans to cater their Maritime History Seminar when the dark and fog roll in. As Theodosia heads back to her tea shop down the desolate streets past St. Philip's Graveyard, she encounters two figures in a deadly embrace. As the fog lifts and the rain mixes with blood, Theo realizes she has just witnessed Fogheel Jack's latest murder in the 24th Tea Shop Mystery, A DARK AND STORMY TEA.
It has been seven years since Fogheel Jack's last murder. The serial killer first struck after a meteorological phenomenon brought fog for a week to the Charleston area. Two murders and then a hiatus until now. The latest victim is the Antiquarian Bookstore owner's daughter, Cara Chamberlain. Cara was working as an intern for the local Channel 8 station. Did Cara uncover the identity of Fogheel Jack? Theo is devastated for her friend Lois and vows to help find the elusive killer. Theodosia knows she'll have to put on her amateur sleuth hat and take some necessary risks if she wants to find this madman. As she chases down leads, the suspect list grows. Could the killer be a local real-estate developer, his henchman, a creepy true-crime writer, a bumbling investigative reporter, an ex-boyfriend, or someone else? Soon, danger strikes close to home as Chef Haley is attacked outside the backdoor of the tea shop. Time is running out and Theo must work quickly to stop the killer before he snuffs out another young life on the foggy streets of Charleston.

A DARK AND STORMY TEA is the latest in the long-running Tea Shop Mystery series and it is spooky, chilling, and a whole lot of fun. No one does ambiance like Laura Childs as she weaves Charleston's scenery, people, and events with culinary delights. Theodosia, Drayton, and Haley are hard at work and the teashop is humming along with their specialty tea events including the spooky Victorian Murder at Chillingham Manor Mystery Tea. The plotting is smart and solid and it's easy to get swept away into Theo's world where mystery, food, friends, and fun abound. This is the perfect cozy mystery to read as we head into autumn and the cooler months. Recipes and Tea Time Tips included!
SUMMARY

It was a dark and stormy night, but that was the least of Theodosia Browning's troubles. As she approaches St. Philips Graveyard, Theodosia sees two figures locked in a strange embrace. Wiping rain from her eyes, Theodosia realizes she has just witnessed a brutal murder and sees a dark-hooded figure slip away into the fog.

In the throes of alerting police, Theodosia recognizes the victim—it is the daughter of her friend, Lois, who owns the Antiquarian Bookshop next door to her own Indigo Tea Shop.

Even though this appears to be the work of a serial killer who is stalking the back alleys of Charleston, Lois begs Theodosia for help. Against the advice of her boyfriend, Detective Pete Riley, and the sage words of Drayton, her tea sommelier, amateur-sleuth Theodosia launches her own shadow investigation. And quickly discovers that suspects abound with the dead girl's boyfriend, nefarious real estate developer, private-security man, bumbling reporter, and her own neighbor who is writing a true-crime book and searching for a big ending.



---
What do you think about this review?
Comments
No comments posted.

Registered users may leave comments.
Log in or register now!