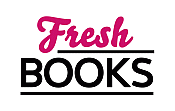 Sprouting great new books in April
"High Marks for this Delightful New Culinary Cozy Series"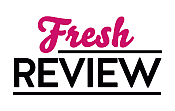 Reviewed by Sandra Martin
Posted August 5, 2022

Mystery Cozy | Mystery Culinary | Mystery Amateur Sleuth
DEATH BY BUBBLE TEA is the first in the LA Night Market mystery series featuring an introverted endearing heroine and her feisty flashy social influencing sidekick cousin. As Yale Yee gets thrown into a Night Market venture with her cousin Celine, she hopes to sell some bubble tea and cold foods, but instead, she stumbles upon a dead body. Even worse, the dead person had just purchased a bubble tea from Yale. Did the tasty concoction contain an ingredient that caused the woman's demise? Or is a crafty killer trying to throw suspicion on Yale and the other vendors?

Yale Yee loves her job at The Literary Narnia, where she can get lost in books. Unfortunately, the store is not profitable and Yale is let go from her job. As she ponders her next step, Yale learns her cousin Celine will be visiting from Hong Kong. Yale's father, who owns the popular restaurant Wing Fat, asks Yale and her cousin to serve food at a new Night Market being held in The Shops at Eastwood Village in LA. Yale and Celine agree and their first night at the Night Market is interesting. There are several performers and revelers in Halloween costumes, including a violet-eyed ninja that stops by for a bubble tea. Celine is a whiz at marketing and she serves up the tea in a glass light bulb, making it an instant hit. But later, as Yale packs up and heads home to her apartment, her cart bumps into a dead body by the fountain!

Yale soon learns the dead woman was the violet-eyed ninja named Jordan Chang. Detectives are looking into the case and start suspecting Jordan was killed by something she consumed, which included Yale's bubble tea. When detectives start questioning Yale and Celine, Yale is dismayed to hear Celine put gold flakes into the tea to add some sparkle. Could this have killed Jordan? Or was it the nitrogen ice cream? Or another foodie item gone wrong? As Yale and Celine start to investigate, they uncover some bad blood between Jordan and her ex-boyfriend, another vendor, and her current roommates. Who wanted to kill the young foodie influencer? And can Celine and Yale find out before the Night Market gets closed for good?

DEATH BY BUBBLE TEA is a pure delight. Yale Yee is an endearing character as she pushes herself to be more extroverted while she continues to deal with the accidental death of her mother. The arrival of her cousin Celine changes her world and the two become a fun crime-solving duo. Yale also has a childhood adversary, Nik Ho, who likes to compete and spar with her, which keeps things lively. The mystery flows well with each new development adding or eliminating names on the suspect list. Yale's relationship with her father is heartfelt and how she feels about her family-owned restaurant after her mother's death is profound and evolving. I truly enjoyed Yale and Celine and I enjoyed the food, community, culture, and family dynamics that make this mystery unique and entertaining. I can't wait to try some bubble tea and read the next book in the series. Recipes included!
SUMMARY
Two cousins who start a food stall at their local night market get a serving of murder in this first novel of a delicious new cozy mystery series by Jennifer J. Chow, author of Mimi Lee Gets a Clue.

When Yale Yee discovers her cousin Celine is visiting from Hong Kong, she is obliged to play tour guide to a relative she hasn't seen in twenty years. Not only that, but her father thinks it's a wonderful idea for them to bond by running a food stall together at the Eastwood Village Night Market. Yale hasn't cooked in years, and she hardly considers Celine's career as a social media influencer as adequate experience, but because she's just lost her job at her local bookstore, she feels she has no choice.

Yale and Celine serve small dishes and refreshing drinks, and while business is slow, it eventually picks up thanks to Celine's surprisingly useful marketing ideas. They're quite shocked that their bubble tea, in particular, is a hit—literally—when one of their customers turns up dead. Yale and Celine are prime suspects due to the gold flakes that Celine added to the sweet drink as a garnish. Though the two cousins are polar opposites in every way, they must work together to find out what really happened to the victim or the only thing they'll be serving is time.
---
What do you think about this review?
Comments
No comments posted.

Registered users may leave comments.
Log in or register now!