"A spymaster tracks an earl's escaped fiancée and discovers his own true love"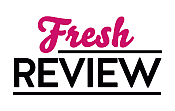 Reviewed by Make Kay
Posted August 5, 2022

YOU WERE MADE TO BE MINE is the fifth story in The Palace of Rogues series by the marvelous Julie Anne Long. Long is a very favorite historical romance author of mine, and The Palace of Rogues series has been an absolute delight to read. The series is set at the Grand Palace on the Thames, a boarding house run by a pair of resourceful and clever women who found their husbands at the Grand Palace in earlier books, which you should pick up if you have not read them.

Christian Hawkes is a former British spymaster who has recently been released from the brutal French captivity where he was tortured for 3 years. Christian believes that the dastardly Earl of Brundage committed treason, which then landed Christian in the Napoleonic prison. Brundage is now dangling the lure of the restoration of Christian's large fortune if Christian will use his spymaster skills to track down Brundage's runaway fiancée. Christian is competent and charismatic, and he's very enticing to Aurelie and me alike!

Lady Aurelie Capet is the escaped fiancée, and she's such a sweet and sheltered soul. Aurelie manages to escape Paris and flees to The Grand Palace on the Thames, intending to sell the emerald necklace the Earl of Brundage gave her to finance her trip to Boston. There, she hopes to find succor from her brother, the only other member of her immediate family to escape death in France. Intrepid Aurelie is determined to not lose her gentle heart despite the many tragedies she has endured, and she pulls on the reader's heartstrings.

Christian hides his intent from Aurelie, and of course, the two slowly fall in love. The trope of the runaway fiancée falling for the man sent to capture her is no less charming given its familiarity, and Long breathes refreshing vitality into their love story. The host of characters at the Grand Palace on the Thames provides an engaging background of found family and also lots of humor. Our hero and heroine are both so vulnerable and appealing that I couldn't help but fall for them immediately. Long's YOU WERE MADE TO BE MINE is probably the least strong in the series to date given some inconsistencies in the story and pacing but is nonetheless a diverting historical romance read.
SUMMARY
"I am in awe of her talent."— Julia Quinn
In the fifth installment of USA Today bestselling author Julie Anne Long's charming Palace of Rogues series, a rakish spy finds more than he bargained for in his pursuit of an earl's enchanting runaway fiancée.
The mission: Find the Earl of Brundage's runaway fiancée in exchange for a fortune. Child's play for legendary British former spymaster, Christian Hawkes. The catch? Hawkes knows in his bones that Brundage is the traitor to England who landed him in a brutal French prison. Hawkes is destitute, the earl is desperate, and a bargain is struck.
Fleeing a savagely shattered dream, the sheltered Lady Aurelie Capet finds refuge in an alias and the warmth and kindness of the Grand Palace on the Thames—until a gorgeous, mysterious disturbance to her peace literally topples through the door.
An unexpected, fierce desire that feels destined, dangerous—and devastatingly sweet—ignites between the sheltered beauty and the jaded spy, and as they slowly unravel each other's shocking secrets Hawkes closes in on the truth about the earl. Soon it's clear they can have no future without vanquishing the past: Hawkes knows that loving her means avenging her. Aurelie knows that loving Hawkes means freeing him to do that, no matter the cost.
---
What do you think about this review?
Comments
No comments posted.

Registered users may leave comments.
Log in or register now!