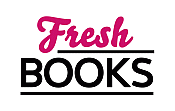 Sprouting great new books in April
"Unable to believe his father committed suicide, Gabe is on the hunt for the truth. Even if it kills."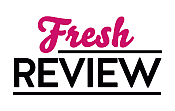 Reviewed by Rosie Bindra
Posted August 4, 2022

Romance Suspense | Thriller Police Procedural
Famous chef Gabe Herbert may not be a police officer like his father was, but when he's told his father committed suicide, he knows there's more to the story, and he's willing to risk everything to unearth it. With no help from the New Orleans PD, Gabe turns to Burke, his father's ex-partner turned private investigator.
Former marine Molly Sutton has been in Gabe's restaurant for all her special occasions, and she's lusted after him through every one. After getting burned by her fellow cops while working in North Carolina, Molly moved to New Orleans to work for her former CO, Burke. Assigned to Gabe's case, Molly can't believe she's now working with the man responsible for her fantasies.
Sparks fly between Gabe and Molly as they work to uncover a twisted web of lies, corruption, and murder being perpetrated and covered up by some very powerful people. With the very people who are supposed to keep them safe working to stop them, Gabe and Molly don't know who to trust. The body count keeps rising, and if Gabe and Molly don't hurry, they'll be next.
I thought I had read some nail-biting, edge of your seat thrillers before, but Karen Rose takes it to a whole other level in QUARTER TO MIDNIGHT. There will be a lot of breath holding while reading this book. Rose is a master at weaving an intricate tale. I love how she can completely pull you into the story to the point where I could smell the beignets. She brought New Orleans to life and filled it with a complex and terrifying story that will have you second guessing who the good guys are. What I found absolutely frightening is the plausibility of QUARTER TO MIDNIGHT. It's so easy to imagine things like this happening in real life. It makes it that much scarier. Add a healthy dose of romance and a plethora of likable characters, and you have the kind of book that will keep you going well into the wee hours of the morning.
SUMMARY

After completing her tours with the Marines in Iraq, Molly Sutton knew she could take down any bad guy she met. But when her law enforcement agency in North Carolina turned against her, she joined up with her former CO Burke Broussard, who left New Orleans PD to set up a private investigative service for people who couldn't find justice elsewhere.

Gabe Hebert saw the toll that working for the NOPD took on his dad and decided instead to make a name for himself as one of the best young chefs in the French Quarter. But when his father's death is ruled a suicide after a deliberately botched investigation by his former captain, Gabe knows his dad stumbled onto a truth that someone wants silenced.

Gabe goes to his father's best friend, Burke, for help. Burke assigns the toughest member of his team, Molly, to the case. Molly can't believe she's being asked to work with the smoking hot chef whose chocolate cake is not the only thing that makes her mouth water. Sparks fly as they follow the leads Gabe's dad left them, unraveling a web of crimes, corruption, and murder that runs all the way to the top.
---
What do you think about this review?
Comments
No comments posted.

Registered users may leave comments.
Log in or register now!